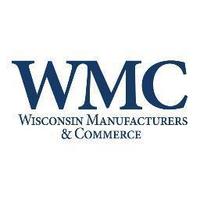 U.S. Secretary of Labor Eugene Scalia says addressing the opioid crisis could also improve labor shortages in Wisconsin.

Scalia encouraged the state's business leaders and employers to hire workers coming out of the criminal justice system. He spoke yesterday at the Wisconsin Manufacturers and Commerce's annual Business Day in Madison event.

"A job can be a crucial step towards regaining their lives and flourishing again," Scalia said.

Labor shortages are the largest concern to business owners, according to a survey done by the WMC.

The Department of Labor has awarded about $160 million since 2018 to programs addressing the opioid crisis and nearly $90 million last year to organizations helping youth and adults involved in the justice system get back into the workforce, according to Scalia.

He recommended in his keynote address that businesses pursue grants for addressing the opioid crisis such as the Federal Bonding Program that insures companies that want to hire an employee but worry about the risk of the employee relapsing.

"A minuscule number of participating employers have ever actually had to make the claims they got the insurance against," he said.

He added: "By hiring workers who have conquered their substance use problems or paid their debt to the criminal justice system, you can address critical labor needs and you can experience the profound satisfaction that comes with helping an individual – men, women and their families – build a new life."

Scalia also highlighted the HIRE Vets Medallion awards for businesses that recruit and maintain veteran employees. He explained it's an incentive to hiring "mature and disciplined" workers and can also help address labor shortages.

He asked that businesses continue to recruit women for jobs that they would not have traditionally held. Scalia noted the federal Women in Apprenticeships and Nontraditional Occupations grants add incentives to do so.

Another recommendation was for employers to take responsibility for their workplace environment including tackling issues like sexual harassment.

"Sexual harassment does remain a problem in too many workplaces," Scalia said. "It's critical for management to respond quickly and thoroughly when it's alleged."

He noted that Wisconsin's unemployment rate is at 3.4 percent and for 40 straight months it's been under 4 percent. He contributed the numbers to President Trump's tax cuts, deregulations and trade agreements but said "the strides have also led to challenges."

Nationally, "we have 670,000 more job openings than job seekers — a clear sign of a strong economy — but a scarcity of workers can constrain productivity," said Scalia.

In order to meet the demand for workers, he said the department is working on expanding apprenticeships through public-private partnerships. By taking fees paid by H-1B workers, the federal government can fund the grants.

He applauded Wisconsin for housing two of the 28 programs receiving grants: UW-Whitewater; and the Wisconsin Regional Training Partnership in Milwaukee.
–By Stephanie Hoff
WisBusiness.com