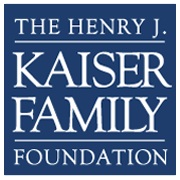 Drew Altman, president and CEO of the Henry J. Kaiser Family Foundation, says that health is the largest issue for voters in Wisconsin, but doesn't expect it to drive turnout on election day.

"Our issue is the number one issue, but we also exaggerate the importance of that in the election; the media absolutely exaggerates it," Altman told attendees yesterday at the La Follette Health Policy Forum in Madison.

"The 'health care election' isn't really a health care election, because the thing to keep in mind is that the number one issue is not the number one factor that drives people to vote," he said.

A series of KFF polls found 49 percent of Democrats said that health care is the most important issue – a record high according to Altman — while only about 6 percent said it's their reason to vote.

Wisconsin was included in the polls and results were about the same for Wisconsin alone, Altman said.

Meanwhile, 41 percent of Dems said their main reason to vote is to get President Trump out of office.

"Democrats said that their big thing that really drives their vote is getting rid of Trump; for Democrats, Independents and Republicans, the voting factor was Trump," he said. "For Democrats it was getting rid of him and for Republicans it was keeping him."

Altman was the morning keynote speaker for the La Follette Health Policy Forum yesterday. He is also the publisher of KFF's Kaiser Health News.

His remarks on the role of health in politics followed a presentation on health trends over the past decade, including how the topic became "the poster child of the partisan divide." Altman specifically referenced the Affordable Care Act.

"While the ACA is a political construct for people, the main provisions of the ACA are very popular" among both parties, he said.

Former Gov. Jim Doyle, who introduced Altman to the stage, noted Wisconsin was a leading state in health care with the expansion of BadgerCare.

Wisconsin had the "biggest expansion of health care of any state in the country prior to ObamaCare when we expanded BadgerCare," Doyle said. Wisconsin was second only to Massachusetts for the highest percentage of its people covered by health insurance.

"Unfortunately, we had a few years of kind of backing away from that commitment in the last eight years," said Doyle.

Today, the largest worry of Americans is the cost of health care, according to Altman. That includes issues such as high deductibles, surprise billing and high medical bills.

"The problem that drives voters when they talk about health care is affordability and health care costs," Altman said.

Altman said that while the Affordable Care Act "significantly expanded coverage" by reducing the number of uninsured Americans to about 8 percent, it did not lower the costs of healthcare.

"It was never designed to control costs," he said.

While "Medicare-for-all" has become a well-known slogan "thanks to Bernie Sanders," he said the notion of a public option alternative is less unpopular.

He said about half of people who support "Medicare-for-all" don't know that they would lose their private coverage under the plan. While losing private and state coverage has been a big issue, he said, people are more worried that they won't get the care they need.

Washington and Colorado are already seeing the start of public health care options, according to Altman.

In addition to touching on national health care policies, he also argued that ongoing national efforts to improve social determinants of health should continue into the coming decade.

"We have to provide nonmedical services as a part of what we do if we ever reach the population we care about," he said. "At the same time, there's little reason to believe that we do in health care can undo the ravages of poverty or affordable housing or violence. Our focus now on social determinants of health is all it's worth. We should put in perspective the capabilities of the health care system itself to address deeper problems like poverty, like violence."
–Stephanie Hoff
WisBusiness.com