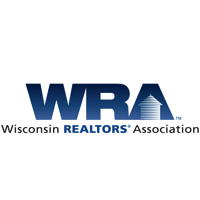 Wisconsin's existing home sales hit a new record for the month of July, according to the Wisconsin Realtors Association.

A total of 9,649 homes were sold in July, the most homes sold during a July since the WRA revamped its data collection methods in 2005. The previous record was July 2019, when 8,969 home sales closed.

David Clark, Marquette University economist and consultant to the WRA, told WisBusiness.com that prior to 2005, it's likely that July home sales had never exceeded the current record.

Sales of existing homes rose 7.6 percent in July relative to July 2019, and the median price rose to $226,400, which is 10.4 percent higher than July 2019.

On a year-to-date basis, sales are now only slightly lower than this time last year. Sales in the first seven months of 2020 were just 1.9 percent below the same period of 2019, and prices are up 8.4 percent to $213,000.

Clark said in an interview that June is the strongest month for home sales, followed by July, August and May. This is because the summer season is a more convenient time to move — for both the buyer and the seller: kids' schooling isn't disrupted, and there are no issues with cold weather.

"July was a remarkably robust month for home sales, given what we've been through the past four months," said WRA Chairman Steve Beers. "What makes this record even more impressive is that it happened in an environment of extraordinarily tight inventories."

There were just four months of available supply in July, which is well below the six-month level that indicates a balanced market — deeming it a "seller's market," which the state has been in for almost three years, Beers said.

While every region of the state saw increases in sales, the strongest growth was in rural areas due to higher inventory levels. Over the last 12 months, home sales were up 18.6 percent in the north region, and they rose 11.1 percent and 11.7 percent in the central and west regions, respectively.

Statewide, rural counties had 6.4 months of available supply in July, compared to just 3.4 months of supply in the metropolitan counties.

WRA President and CEO Michael Theo attributes the record home sales to record-low mortgage rates. July was the fourth consecutive month where the 30-year fixed mortgage rate dipped into record-low territory, falling to 3.02 percent. Mortgage rates were at 3.77 percent last year.

"Wisconsin's home prices were up over 10 percent over the last year, yet affordability only dropped 4.5 percent over the period," Theo said.

The Wisconsin Housing Affordability index stands at 193, which means that a buyer with a 20 percent down payment and a 30-year fixed-rate mortgage qualifies to purchase 193 percent of the median-priced home.

Theo noted that even though Wisconsin home prices have been appreciating quickly on an annual basis, "your income buys a lot more home in Wisconsin than in other areas of the country."

The latest available data from the National Association of Realtors shows the June median price of a home in the U.S. at $298,600. The Wisconsin median price in June was $222,500.
While Theo said Wisconsin can't expect record sales every month given the supply crunch, record-low mortgage rates will fuel demand for the late summer and fall sales season.

Clark said he expects improvements in the second half of the year, although acknowledges there will be mixed economic signals in the months ahead.

"Consumer confidence fell in July due in part to the resurgence of COVID-19 in some regions of the country, but nationally, workers continue to return to work," he said.

In August, unemployment claims in the U.S. fell below 1 million for the first time since the national emergency was declared in March. Clark said that the trend "should continue now that the federal $600 enhancement to weekly unemployment benefits has expired."

"That should help alleviate some of the labor shortages that emerged in the summer," he said.

See the release: https://www.wisbusiness.com/2020/wisconsin-realtors-association-record-july-home-sales-push-prices-up/ 
-By Stephanie Hoff
WisBusiness.com