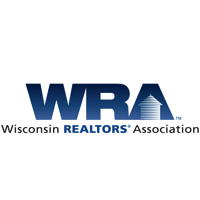 The economic consequences of the COVID-19 pandemic had a big impact on existing home sales in May, according to the Wisconsin Realtors Association.
In its monthly analysis of home sales, WRA found that May home sales for the state fell by 25.8 percent on a year-over-year basis. Also in the analysis, median prices continued to rise, increasing 6.2 percent to $214,000 relative to May 2019.
Comparing the first five months of 2020 to the same period last year, WRA found that existing home sales slipped 5.5 percent, and the median price rose 7.9 percent to $205,000.
Southeastern Wisconsin had the least rise in median price and the greatest fall in home sales at a 30.5 percent drop for the month of May compared to last year.
The other five regions of the state were down between 20.2 and 25.5 percent since last May. Meanwhile, the western region of the state had the greatest rise in median price, and south- central Wisconsin had the least decline in home sales.
Sales went down and median prices went up for all regions, but each county in the state fared a little differently.
Iron County in northern Wisconsin saw the greatest rise in sales at 400 percent. Door County in the northeastern region saw the greatest rise in median price at over 103 percent.
Menominee County saw the worst sales in the state at an 80 percent drop while Crawford County saw the greatest fall in median price at an almost 40 percent drop.
According to WRA's release, a dramatic decline in home sales was expected.
"Home sales that closed in May were likely under contract in late March or early to mid-April, and this is the time when a lot of potential buyers and sellers decided to sit tight," said WRA Chairman Steve Beers in a statement.
He noted that Wisconsinites are still in for a rough summer in terms of home sales, but the reopening of the state economy should help.
However, WRA reports a decreasing supply of homes. Statewide, there were four months of available supply in May, down from five months the same time last year. This varied by region with urban areas having just over three months of supply — and strong seller advantage, according to WRA — and rural counties with six and a half months of available inventory.
The 30-year fixed-rate mortgage fell to 3.23 percent in May, which is a new record low.
"Even with decreasing supply and rapid price appreciation, Wisconsin housing is still very affordable, thanks to record-low mortgage rates," WRA President and CEO Michael Theo said, adding that low mortgage rates meant that affordability did not change despite home prices rising and family income falling.
"The longest economic expansion in U.S. history is now over, and the economy is officially in recession," said David Clark, Marquette University economist and consultant to the WRA.
According to WRA, the National Bureau of Economic Research recently announced that the latest recession officially began in February of this year. But last week's unemployment numbers show May's unemployment rate dropped since April from 13.6 percent to 12 percent.
"While the re-opening of the state economy has helped, we still have a long way to go to return to pre-recession levels of employment," Clark said. "Recessions typically hurt the housing market when demand tails off as the recession deepens, but there are reasons to suspect less damage to markets in this recession."
He noted in the WRA's release that favorable mortgage rates should keep demand from falling significantly, and the aging baby-boom population will improve the supply situation over the next one to two years.
"We could be returning to a more balanced market," Clark said.
See the release:
https://www.wisbusiness.com/2020/wra-pandemic-slows-may-home-sales/
-By Stephanie Hoff
WisBusiness.com