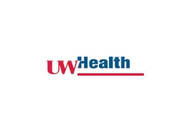 Business leaders for health care systems in Wisconsin have seen disruptive changes due to the fallout of COVID-19, and are pursuing various ways to roll with the punches.

Across the state, hospitals and health systems have been cutting workers and implementing other measures to mitigate the economic damage of COVID-19. Since these care providers have largely stopped any elective procedures, their bottom lines are expected to take a major hit.

But at the same time, these entities must prepare for the possibility of a surge of COVID-19 patients. Balancing these concerns has been the goal of Dr. Jeff Pothof, chief quality office for UW Health in Madison.

"I figured we'd have to postpone procedures because the volume of patients would be getting so high," he said Friday during a webinar hosted by the Wisconsin Economic Development Corp. "We actually needed to postpone procedures to participate in social distancing. We couldn't bring high-risk patients into our organization without a way to keep them socially distant."

Due to that consideration, UW Health has now postponed around 6,000 elective procedures, resulting in a 62 percent drop in operations, Pothof said. Meanwhile, patient volume in UW Health hospitals has fallen 45 percent.

"When we ran that through our finance department, our expected revenue losses between March 15 and June 30 would have approached $400 million without any actions to mitigate that," he said.

UW Health already lost out on $55 million in March, and the organization expects to lose up to $100 million per month through June. But with federal aid from stimulus packages and certain-cost cutting measures, UW Health CEO Alan Kaplan predicts the total loss could be limited to between $100 million and $200 million.

Pothof noted that UW Health isn't alone in this struggle, as many health systems around the country grapple with similar challenges. In response to the expected revenue losses, UW Health has delayed all strategic initiatives that were planned for fiscal year 2020.

The health system is also cutting salaries for leadership including executives and management positions, and has eliminated all incentive bonuses for the fiscal year. Plus UW Health is shifting around hourly staff shifts to better meet the altered patient demand, Pothof said.

"And we're currently in a hiring freeze, trying to recoup some of those losses we're currently seeing," he added. "Which is hard to do, because we're trying to be ramped up for potentially a surge in COVID-19 patients."

In his remarks Friday, Pothof described a battle on three fronts. For one, UW Health has to be ready to handle "hundreds of more patients" than normal if a surge of cases does occur. But at the same time, he noted care providers can't ignore the baseline health needs of community members. And he said the system aims to protect its financial health, "so that we can have an ability to complete our mission as we go through this."

As these concerns are weighed and balanced, Pothof noted that doctors and others are having to make more difficult choices than ever before.

"I never thought in my career that I would be sitting on a committee trying to figure out an equitable way to take a ventilator away from one person and give it to another person," he said. "The emotions you have when you're going through those kinds of documents, it just really seems like you're in the Twilight Zone."

See recent related stories: http://www.wisbusiness.com/2020/uw-health-ceo-highlights-rising-tensions-due-to-impact-of-stay-at-home-order/
–By Alex Moe
WisBusiness.com