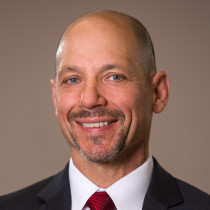 While the COVID-19 curve in Wisconsin is flattening, UW Health's CEO says tensions are rising about the economic impact of the state's stay-at-home order and extension. 
"The governor knows and we all know that at some point, there's a balance between keeping the society safe and the economy," Dr. Alan Kaplan said today in a Greater Madison Chamber of Commerce webinar. "Just like one could say the infection itself is harmful, the impact of a bad economy causes morbidity and death."
Kaplan applauds the governor making tough decisions and his position of protecting the public with "Safer at Home."
"The problem is, when you do something like that proactively, you do it with good heart and people don't get to see the results because people don't know how many lives were saved," he said.
However, now people are feeling the economic impact of "Safer at Home" to which Kaplan says makes people highly critical of the order. He also said he doesn't know if Evers "overshot" the order with his extension.
UW Health is feeling its own economic pains throughout the pandemic. The organization started postponing procedures in mid-March and lost $55 million by the end of the month. Without intervention, Kaplan said for April, May and June, UW Health expects to lose $100 million a month, ending the fiscal year with up to a $400 million loss. However, with federal aid in stimulus packages and cost cutting, that could improve to a $100 million-$200 million loss.
"I think what we ought to do is say that our elected officials are doing everything they can to keep us safe, and I applaud that," he said. "There is no right decision; there are wrong decisions, and those wrong decisions result in a lot of deaths."
Also during the GMCC webinar, Kaplan called on Wisconsin leaders to do two things. The first of which is to open the economy in a safe, gradual way.
"We can graduate quickly," he said. "But I would say every two weeks we should up the ante as we learn what we're doing is safe."
And second, he's calling on leaders to address the anxiety that the public has about the coronavirus and educate people on getting back into the economy safely.
"The uncertainty around the coronavirus and the fact that there's no clear treatment or immunization has created a level of anxiety that even if you lift the Safer at Home order, people are not just going to start visiting restaurants," he said. "Right now, the fear factor is going to stop a lot of people from visiting restaurants, when it could be done safely, or going to work."
-By Stephanie Hoff
WisBusiness.com