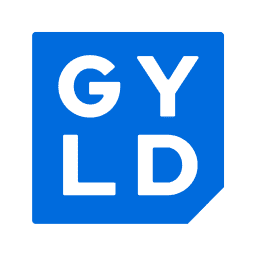 GThe founders of Gyld, a Madison-based networking program, want to create a space for blue-collar professionals to showcase skills, certifications, education, and past projects.

Realizing there was a gap in the networking market for skilled trades, co-founders Kahloong Teh and Kyle Shelton created Gyld Inc. in 2019. The name takes inspiration from the medieval term "guild," an association of craftsmen or merchants, often reaching a high level of skill.

The founders believe other networking services, such as LinkedIn and TradeHounds, lack the features that display the strengths and experiences of trade workers. By incorporating profile management, project portfolios and networking features, Gyld aims to provide a better platform catered to these strengths.

Demonstrating expertise and examples of their work is key for tradespeople when it comes to marketing themselves to employers, according to Teh and Sheldon.

Aside from self-marketing and connecting with potential employers, Gyld also provides a way to collaborate with other tradespeople and work together.

"A handyman can't bid on a bathroom refresh project requiring plumbing work if his plumber contact is busy," Teh said.

With Gyld's collaboration feature, the handyman can easily connect with other plumbers in their area. This feature also assists younger tradespeople and minority groups with finding mentors and other career development services.

"You need to be able to bring that team together and find those people in one spot in order to get to the point of being able to work on that project" Shelton explained.

Because the company is in early-stage development, founders are focused on obtaining users and building a network. The service is free to join and will eventually move toward providing premium services for their users, which is expected to be a main source of revenue alongside advertising.

Shelton also commented on the company's adjustment to the current COVID-19 crisis, saying "as an entrepreneur and a startup, regardless of the situation, you have to stay positive and keep looking for opportunity."

While one challenge they face right now includes frozen venture capital funding, the founders are focusing on the positives. Businesses around the country and state have had to lay off tradespeople, leaving many out of work. Gyld is a platform that helps them find that.

Shelton says one of the company's strongest assets is the team dynamic, as he and Teh bring different skill sets to the table.

"Kahloong and I love to innovate and we love to provide efficiency to an industry," said Shelton. "There will never be a period of time that we will be okay with the product being stagnant."

Gyld is one of the 28 finalists for the 2020 Governor's Business Plan Contest, for which winners will be announced at the Entrepreneurs' Conference in June.
-By Kylie Donovan
Donovan is a student in the UW-Madison Department of Life Sciences Communication