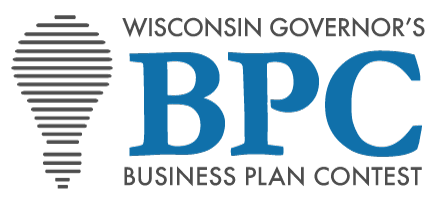 Madison-based Gud Medical is striving to be a leader in precisely delivering medicine and intravenous fluids. And its syringe adapter could get a boost from the coronavirus crisis as researchers tap into former COVID patients for antibodies.

In hospitals across the world, there is a common theme: people and trauma. In urgent cases, intravenous or "IV" compound medications are often used in order to help people and deliver essential medicines.

Intravenous technologies are even used in non-hospital circumstances such as in research, dentistry and veterinary applications. When it comes to blood samples, mixing medications, or dosing medication, IV is the "go-to" method.

Gud Medical was co-founded in early 2020 by Joseph Ulbrich and Dr. Robert Radwin. According to Ulbrich, the idea was brainstormed when a contract research organization reached out to his biomedical engineering class at UW-Madison. Together, they collaborated to make the ErgoExact-50 syringe adapter.

In the age of COVID-19, blood transfusions are being collected from people who have recovered from the disease. IV methods are being used to collect plasma hundreds of times a day. From the plasma collected researchers can see what antibodies are present. One competitor, BD Vacutainer, has a common device that separates plasma often used for drawing a volume of blood. If a shortage of Vacutainer tubes occurs, then the ErgoExact device can be used. The antibodies from blood can help with immunology and virology testing.

Company leaders predict increased demand for the ErgoExact-50 over the next six months or so, to accommodate testing for antibodies in recovered COVID-19 patients.

Gud Medical is among the 28 finalists for the 2020 Wisconsin Governor's Business Plan Contest, which will culminate at the Wisconsin Entrepreneurs' Conference June 4.

The ErgoExact-50 is designed to take the strain and pressure off the technician preparing the IV. The ErgoExact product line is being used in a piloted program at the UW Health Pharmacy Service Building.

Gud Medical's ErgoExact-50 is a syringe attachment that allows accurate and precise volumes of fluid to be delivered in a comfortable manner for both the patient and administrator of the IV.
The ergonomic design of the ErgorExact-50 is meant to be compatible with both left-handed and right-handed people.

The ErgoEcact-50 is patented by the Wisconsin Alumni Research Foundation. According to the company's founders, it's unique because it's compatible with a 50-milliliter syringe. The 50-milliliter syringe is known as the most difficult syringe to use – even for the most seasoned technicians.

The ErgoExact-50 is designed to reduce the guesswork of administering IV fluids in the age of precision medicine. At present, IV bags are filled by manual and full-automatic methods. Manual methods are timely and repetitive for the pharmacy technicians. On the other hand, the fully automatic IV methods are costly, ranging from $250,000 to $500,000 for both purchase and maintenance of the machinery.

As a result, fully automatic IV methods are often not an option for smaller healthcare centers and rural hospitals that may not have the budget to allocate resources towards IV. ErgoExact-50 is a greater value, founders say, with an estimated cost of $1,000 per unit.

"The ErgoExact-50 has the potential to save hospitals millions of dollars," Ulbrich said.
-By Alexis Terry
Terry is a student in the UW-Madison Department of Life Sciences Communication.