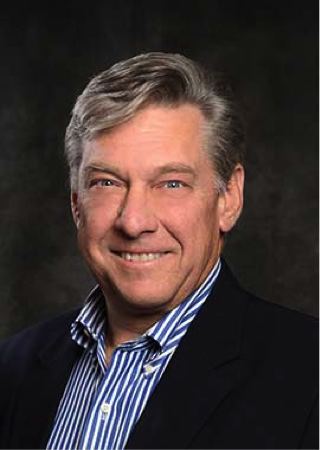 Evolving consumer behavior during the COVID-19 pandemic will require grocers to rethink inventory, retool for expanded online shopping, constantly assess consumer demand and adapt to even more change.

This includes people slowly going back to restaurants.

"The hard part here is how long is this going to go," said Brandon Scholz, president and CEO of the Wisconsin Grocers Association (pictured above). As restaurants open up, Scholz predicts that people won't flock to them — consumers have built a new routine.

"We expect to see people going back to restaurants, but we don't expect to see the amount of shopping and cooking and baking done at home decline back to levels let's say where it was in January," he said. "We see shoppers continue to shop at the pace that they have shopped at: once a week, bring a list, shop smart."

As fear for public health and safety erupted during the COVID-19 pandemic, Wisconsin businesses had to adapt quickly to meet new regulations and consumer expectations. Essential businesses, such as grocery stores, had to quickly evolve as people depended on those businesses daily.

In a matter of weeks, grocery stores were in need of workers, masks and plexiglass; signs above select products read: "no more than one per customer please"; price gouging dominated headlines; and eyes turned towards the floor to watch for tape indicating "six feet" or the direction in which to walk down the aisle.

While grocery stores changed, their customers' shopping habits did, too. Consumers hoarded toilet paper, stockpiled canned goods and challenged the supply chain, which was evident by empty shelves.

In the few months of stay-at-home orders and public health concerns, shoppers took fewer trips to the store, but they bought more product at one time. Former restaurant patrons purchased more for cooking and baking at home, and people bought out cleaning products.

Scholz said online ordering for grocery stores saw a 350 percent growth — from as low as 2 percent to as high as 40 percent — "it grew exceedingly fast in less than a month. Stores had to scramble to be able to take on those orders."

And he predicts that online shopping will continue, although not at the same pace. But as online shopping grows, the place of business will have to change.

"If the number of customers coming to the store is going to reduce, but your sales are going to stay the same or possibly grow, how do you best deal with that? You're going to need to dedicate staff to your online shopping program," Scholz said.

Even if the increase in online shopping goes back down to around 20 percent, "that's still almost a 10-fold increase in your online business. That's going to change the nature of your labor practice, schedule, timing, possibly inventory," he said.

The final verdict for layout will depend on customer patterns. For example, stores may downsize parts of the selling floor to accommodate square footage for online order racking, storage and coolers.

Tri-North is a full service construction management company and one of the largest retail contractors in the country. After diversifying years ago to more grocer clients, it now has a large portfolio of grocery stores, including some Festival Foods, Aldi, Kroger and Pick n Save stores.

Patrick Stern, vice president of client services at Tri-North, echoed Scholz that online shopping wasn't that big until the pandemic. For larger stores such as Kroger, Stern attributed that lull in online shopping pre-COVID to the mobile application.

"It's easier to go to the store than scroll through the app for bread," he said, noting the many choices available in a larger store. "But now that there is a physical reason not to shop in-person, apps are getting better, people are getting accustomed to it."

Chad Ferguson, Tri-North's vice president of business development, said that right now, grocers are so busy that the increase in online shopping hasn't affected the layout of a store — yet.

"What we've heard from clients, however, is they're starting to put plans into place for 2021," he said. This could include a more robust pick-up area, more parking stalls — or a shift from parking stalls to more pick-up, a covered area for pick-up or a drive-through.
In addition, Ferguson noted that the back-of-store areas are also a part of the discussion, with a need for more storage or larger distribution centers.
Kroger added automated fulfillment centers to expedite online ordering, according to Ferguson. This strategy is implemented in major metro areas and is a big investment; the impact on the industry is yet to be determined.

Grocers are also limited by their municipalities, such as a drive-through in a grocery store classifying as fast food.

"That's tough for some places in figuring out what they want to do," said Stern. "You can't have a one-size-fits-all plan; it has to be flexible to handle certain scenarios."

While COVID-19 still lingers without effective treatment, municipalities also have different health orders. Tri-North is still trying to figure out what their clients will need when and until that happens: from plexiglass to new entrances and exits, from customer behavior data to larger break rooms.

Ferguson said that technologies such as contactless checkout — or what Stern calls "the wave of the future" — and e-commerce are going to drive a lot of those decisions.

Scholz added that new stores may reconsider layout according to what it is selling the most of. Right now, the layout of the store puts the perishable items at the perimeter. The center of the store is the slow moving stuff, that's now in higher demand, like cans of soup, paper products and cleaning products.

"My sense is, is that going forward, a new store may reassess their center store product," said Scholz. And as manufacturers adjust production — Sholz predicted maybe reducing the type of different items to only their top sellers — "you could see the number of products in the store decline."

Stern's idea is that warehousing and distribution will expand to bulk up products like rice and toilet paper to prevent those shelves from going empty.

"That's probably good for Wisconsin since we do so much food manufacturing and production anyway — it will make it easier to get better, fresher food in a lot of ways," he said.

But no matter what changes are in store for grocers and their customers, Scholz is certain that grocers will remain responsive to change as they see it coming, as they've always done.

-By Stephanie Hoff
WisBusiness.com