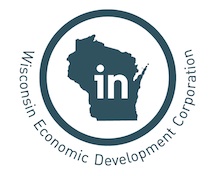 Two grant program applications are open in order to aid business owners struggling over changes brought on by the pandemic and farmers suffering economic damages as a result of COVID-19.

The Wisconsin Economic Development Corp. will provide $2,500 grants to 30,000 small businesses statewide as part of the 'We're All In' small business grant program, the largest assistance program for small businesses in the WEDC's history.

"Many small businesses are struggling to adapt to the changes brought by the pandemic," WEDC Secretary and CEO Missy Hughes said. "The We're All In small business grants are intended to provide the 'starter fluid' to get these economic engines running again."

The online application will be open until June 23 at 11:59 p.m. WEDC anticipates releasing the first round of payments by the end of June.

The program, funded primarily by the CARES Act, is designed to encourage small businesses to adopt best practices to keep employees and customers safe, while assisting them with the costs of the COVID-19 pandemic. These include: business interruption, health and safety improvements, wages and salaries, rent or mortgages and inventory.

Applications are also available for the Wisconsin Farm Support Program that will provide $50 million of relief to farmers that suffered economic damages in 2020 as a result of the COVID-19 pandemic.

The state Department of Revenue estimates that 26,500 farms may be eligible for direct payment through the program. According to the department's website, money will be allocated based on the amount of gross farm income in 2019. The minimum amount is $1,000 and the maximum amount is $3,500.

Applications close on July 29 at 11:59 p.m. DOR will disburse the funds to all eligible applicants beginning July 15 via mailed check or direct deposit.

Gov. Tony Evers rolled out the funds, available through the CARES Act, in late May after the ag industry sent him a request earlier in the year seeking $50 million to offset losses due to COVID-19.

Apply for the 'We're All In' grant: wedc.org/WAI-Small-Business-Grant

To apply for the Farm Support Program grant: https://tap.revenue.wi.gov/farm/ 
-By Stephanie Hoff
WisBusiness.com