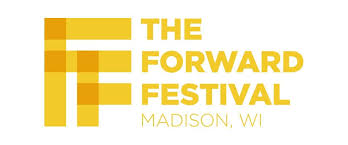 Forward Fest's success with a virtual platform may make for hybrid conferences in years to come.

The Madison-based, entrepreneur-centric festival wrapped up on Aug. 20 for the 11th year — but this time on a virtual platform. Forward Fest spokesperson Hilary Stohs-Krause attributed the benefits of a virtual platform — no commute, no babysitter, no time off of work and no ticket — to an attendance increase.

This year, Forward Fest attracted over 5,500 attendees, up from 4,303 the year before, from 16 different countries and 53 states and provinces. That's a change from just two international attendees last year, Stohs-Krause told WisBusiness.com.

She said the virtual event was a way "to showcase what's happening here in Madison and greater Wisconsin to people from all over the world."

The attendee-run event hosted 48 events — close to the average from prior year; only three of them were in person. Stohs-Krause said event organizers were expected to comply with all state and local regulations. Some even pivoted to hosting the in-person event outdoors and had a reservation cap to meet mass gathering requirements.

"Anecdotally, from people that I've talked to and events that I went to, the numbers of how many people came, I'm really happy with how things turned out," she said. "We didn't know what to expect. We were marketing the festival and taking the opportunity to have people look at this as an opportunity to attend if they never have before."

This year, Forward Fest was free with an option to contribute to the "forward pass" which included merchandise. Stohs-Krause said a lot more people opted to contribute than her team expected.

"Even though they could get a pass for free, they wanted to show their support financially so that Forward Fest keeps happening every year because it really does have a big impact on the community," she said.

Stohs-Krause added that while attendees miss out on things with an all-virtual event, it was cheaper to host. The overhead costs dipped dramatically with no need for a venue or a caterer.

But a smaller bill is not the reason why Stohs-Krause predicts a hybrid festival model in coming years.

"Throughout this whole pandemic, there are a lot of issues around accessibility that folks have been raising in the past, but it's sort of been forced into the national consciousness," she said. "One of those is that for some, it's much easier for them to attend if it's virtual whether because of physical disability or having young children at home and not having access to reliable childcare."

Nothing has been decided officially yet for next year's event, but Stohs-Krause said she "wouldn't be surprised if there's some kind of hybrid that happens."

"The event organizers have a lot of independence with how they chose to structure their events and run them," she said. "If nothing else, it has been an opportunity for us to collect those resources and experience for hosting online events. Some kind of hybrid is definitely going to be part of the future going forward in some capacity."
-Stephanie Hoff
WisBusiness.com