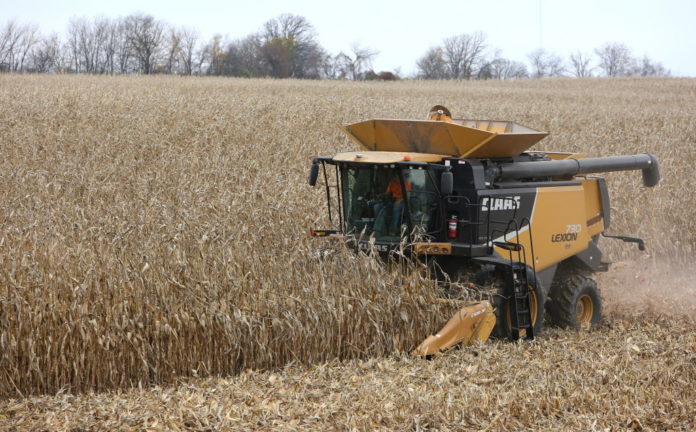 The EPA Small Refinery Exemptions update in mid-June shows the agency was considering 52 exemption petitions for Renewable Fuel Standard compliance in a big chunk of the 2010s — actions that could hurt a Wisconsin ethanol industry just beginning to come back from a pandemic-induced hit.
Wisconsin is front and center on these discussions with nine ethanol plants producing 583 million gallons a year and more than 200 sites selling E15, including Kwik Trip.
Neal Kemmet is the president and general manager of Ace Ethanol in Stanley and Fox River Valley Ethanol in Oshkosh. He said he's wary about the exemptions' potential impact on the industry after such a tough run with the pandemic.
Chris Bliley, senior vice president of regulatory affairs with Growth Energy said this is an effort on the oil refineries' part to circumvent the U.S. Court of Appeals for the Tenth Circuit's January ruling. The Tenth Circuit ruled in favor of The Biofuels Coalition to overturn and reconsider three ethanol exemptions for refineries, writing that the EPA wrongfully granted the petitions.
The Renewable Fuel Standard requires oil refiners and gasoline and diesel importers to mix biofuel volumes based on a percentage of its petroleum product sales or buy credits from those that do. In order to be exempt from volume obligations or purchasing credits, the refineries have to demonstrate disproportionate economic hardship.
Bliley argued that the court's decision clearly showed the EPA had misused its authority in granting the petitions.
"We've been pushing to have them apply the Tenth Circuit nationally, immediately and really narrow their use for the exemptions," he said. "These 52 are clearly an attempt to make an end-run around that decision. Oil refineries are trying to basically undercut the RFS with these gap year filings." The small oil refiners' petitions also are called gap-filings" or "gap year" exemptions.
Growth Energy estimates if the 52 exemptions are granted by the EPA, it would cut over 2.4 billion gallons of ethanol demand.
"It has potential for real impact here," Bliley said. "I think that's why we're so concerned. From 2016 through 2018, we saw more than 4 billion gallons of demand waived from the RFS from EPA's misuse of these small refinery exemptions."
However, the American Fuel and Petrochemical Manufacturers argue that the refining industry is too critical to the nation's economy and energy security to be burdened with compliance costs of the RFS.
"The sector's health and capacity — which is an economic anchor for entire states and regions — is threatened by growing RFS mandates and compliance costs that have hit two-year highs in the midst of an historic economic downturn," AFPM said. "The time for EPA to invoke its general waiver authority and reduce RFS regulatory costs is now."
When driving demand went down substantially in April and May, that's when ethanol took the largest hit. Ace Ethanol was running at 25 percent capacity and Fox River went down for about three months. Fox River Valley Ethanol just started grinding again on Monday.
According to Bliley, half of the nation's ethanol industry was offline with COVID-19 impacting fuel demand, bottoming out in April at a 48 percent cut to production.
"The industry has fallen upon hard times for sure, but we're starting to see signs of recovery," Kemmet said. "We've got a long way to go, certainly the first part of the year was significantly bad, there were a lot of financial losses."
A slump in ethanol production impacted a lot of industries. The carbon dioxide captured during production is used for soda, beer and dry ice for refrigeration. Wisconsin businesses that use carbon dioxide ended up paying higher prices to bring it in from further away.
In addition, less Distillers Dried Grains with Solubles — a byproduct of making ethanol used as animal feed — went to market. Because of that, animal agriculture had to substitute feed ration ingredients, which in turn increased costs.
Bliley warned that more waivers on ethanol blending will result in more supply chain disruption and higher prices at the pump as ethanol has traditionally been less expensive than gasoline.
"The hit on demand really goes to this point: you're reducing a market for agriculture and you're reducing the ability for these plants to meet some of the associated co-products demand as well," he said.
Today ethanol is still down some 18 percent. Bliley noted that the Department of Energy still predicts the industry will be down about 1 billion gallons next year.
"While we were hopeful that April was sort of the rock bottom on impact on fuel demand, it's going to take through next year to recover," he said. "This is a longer-term issue for us."
Kemmet told WisBusiness.com his plants will grind 10 million fewer bushels of corn this year than last year and 40,000 fewer tons of carbon dioxide.
"That has a very negative impact on the (corn) farmers," he said. "Putting less quality feed value on the market has had a negative impact on our dairy farmers as well."
Lawmakers nationwide have been drafting bipartisan letters for and against the 52 retroactive blending exemption petitions. Sen. Tammy Baldwin, D-Madison was one of 16 U.S. Senators to sign a letter to the EPA Administrator Andrew Wheeler on June 25 asking to reject the petitions. U.S. Rep. Ron Kind, D-La Crosse signed a letter with 31 other Members of Congress to President Donald Trump in rejection of the exemptions on July 2.
Biofuel trade organizations, such as Growth Energy are working with congressional representatives to see if ethanol can get an aid package approved if a fourth round of coronavirus stimulus goes through.
"We would be looking for help in much the same way many other industries are looking for help to get their businesses through what's been a terrible 2020 for everyone in the United States," Kemmet said.
In the meantime, he said the industry is asking the EPA to "follow the law."
"They need to deny these gap year waivers — they're ridiculous," he said. "Follow the ruling by the Tenth Circuit Court and enforce the laws that are on the books."
-By Stephanie Hoff
WisBusiness.com