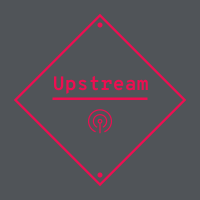 Eau Claire-based UpStream provides wireless technology in order to eliminate the hassles of wired media presentations.
Founded in 2019, UpStream's team of three is building the next generation of media presentation technologies. Their product, the Freedom platform, is a tool that allows for wireless streaming of content to different devices.
Convention centers, churches and homeowners are a few of the customers that can benefit from the first-of-its-kind product, according to the company's website.
UpStream's solution is more flexible than current AV solutions that require hardwiring, allowing it to be easier to use and faster to install, according to CEO Jim McDougall. The solution utilizes paired hardware and software, thus eliminating the need to wire AV equipment together.
The company "increases system flexibility and reduces non-value-added labor costs in commercial installations … by creating patentable, custom electronics supported by next-generation software systems with cloud and mobile management," McDougall said.
The wireless system also "futureproofs" any media setup — it removes the old infrastructure needed for displaying old forms of media while still allowing for users to upload and use their media on the new system. The company claims the simple yet revolutionary idea may change the way digital media is presented forever.
To distribute their technology, UpStream plans to work with existing, local audio-visual professionals to allow their customers to work with people they already trust for a smoother experience.
UpStream is currently in its seed stage but is looking to grow quickly in the global, $250 billion content delivery system industry. The company is hoping to complete its first sales within the 2020 calendar year, and they plan to grow rapidly from there with a goal of more than $1 million in revenue by 2022.
The company presented at the 2020 Wisconsin Early Stage Symposium last week.
-By Erik Spitz
Spitz is a student in the UW-Madison Department of Life Sciences Communication.