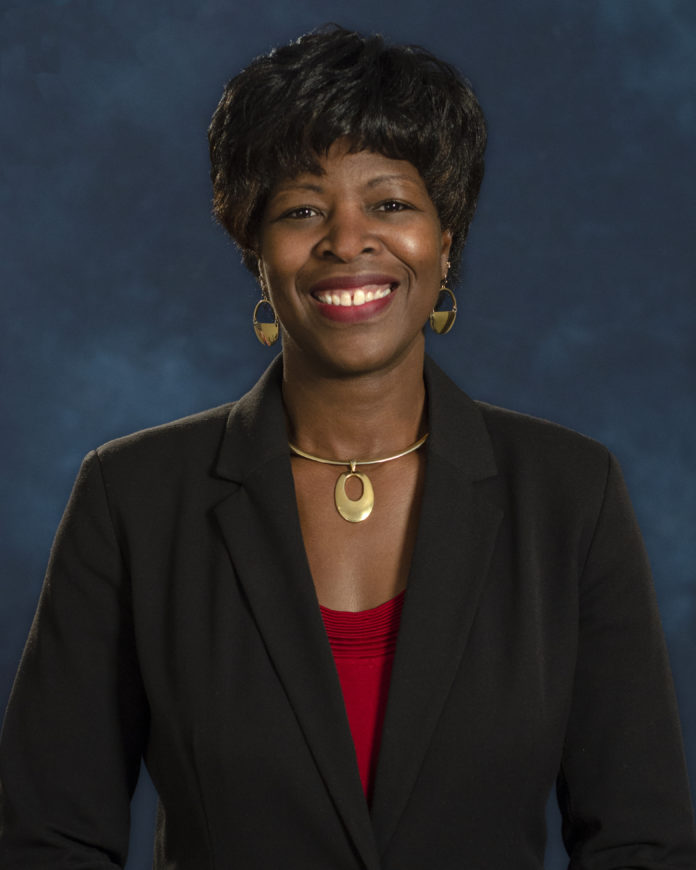 After a study, the Department of Safety and Professional Services has revamped its review process, shortening customer wait times and realigning staff for efficiency. But industry leaders are wary of an influx of applications to come before fall.

"I think the changes DSPS made have helped," said John Schulze, director of legal and government affairs for Associated Builders and Contractors. "In addition, contractors are submitting fewer plans because right now, although we're essential, we're doing work on commercial buildings that have already been approved."

Schulze told WisBusiness.com there's hesitation among owners to build new buildings. They are making expansions instead because of the shutdown.

"When the economy restarts, the number of applications will go up," he said.

However, DSPS Secretary Dawn Crim (pictured above) told WisBusiness.com in an interview that the agency is staffed and prepared to tackle the "ebbs and flows" of the economy.

"We've put in place a system that is responsive," she said. "We are ready to receive that work."

Under Crim's tenure, the average review time has fluctuated from 43 days in the first quarter of 2019, down to 35 days in the second quarter, and back up to 46 days in the third quarter. DSPS reported today that its commercial plan review took half the time in June of 2020 than it did in January — from 50 days to 25 days — due to phase one of its three-phase pilot.

Meanwhile, the number of plans being reviewed by agency staff has been falling. In 2017, 8,845 plans were reviewed, but that number fell to 8,103 in 2018 and 7,408 in 2019.

Crim said so far, commercial plans being reviewed for 2020 are consistent with "what we've had in the past" and have actually gone up compared to the same time last year.
DSPS reviewed 3,531 and 2,684 plans in quarter one and two of 2019, respectively. This year, DSPS fielded 3,620 and 3,104 for quarters one and two, respectively.

Phase one of the pilot focused on plan review function: looking at how staff was aligned, evaluating plan completeness with a checklist tool, laying out expectations for plan completeness to reduce the back-and-forth on whether plan was complete or not. This significantly reduced wait time, Crim said.

She also noted "clear communication" with the customer has helped a lot, including removing the public calendar, which the agency said caused confusion for customers. Customers are still able to contact the department and submit plans for review, as DSPS has not suspended any services.

"What we found was the calendar was inefficient; it was not giving a true account for how long it takes or what the process was in place. It was a tool that had been in place for years, but we learned that the effectiveness for what it was set out to do was not there. It was creating false expectations."

Phase two of DSPS is already underway. The agency is looking to change the narrative of the legislation circulating in the state Capitol that would exempt certain projects from review in terms of size in order to clear up the queue. DSPS is directing code councils to establish a threshold based on public risk exposure rather than building size.

"That work is ongoing, so it's not a wait and see," Crim said.

DSPS is looking for legislation regarding an electronic plan requirement for phase three of its pilot plan — which was required during the pandemic. According to Crim, electronic plans eliminated the time for customers to come into the office and reduced "on-the-ground" time of plans getting to the reviewer.

And while the agency's report looks like it is making significant strides, there is still some confusion between customers, lawmakers and industry leaders about DSPS' goal for review wait time.

DSPS Communications Director Jennifer Garrett noted that in talks with legislators, the conversation centered on a goal of four to six weeks, which she said was boiled down to four weeks by the media.

"Six weeks is the target," Crim said. And DSPS is at an average of five weeks.

Schulze said that whether it is four or six weeks, "the goal is to get submittal approval in a set period of time."

"Six weeks is okay, but an 'average' tells us that half of the plans take longer and half of the plans take shorter time," he said. "The harm is when a plan is approved in one week and another in 12 weeks."

Meanwhile, DSPS is working to remove 'backlog' as the noun for its plan review wait time.

"The word 'backlog' does not accurately characterize our availability or service level. Using it suggests that we are behind in our work or have an unacceptable amount of work waiting to be done," Garrett said. "If we are operating within acceptable industry timeframes, then it is inaccurate and unfair to describe our workload or service level with negative or pejorative terms."

See the DSPS report: https://www.wisbusiness.com/wp-content/uploads/2020/07/200722-DSPS-report.pdf

See the release from DSPS: https://www.wisbusiness.com/2020/dsps-overhauls-plan-review-process-expediting-turnaround-time-improving-efficiency-leveling-customer-expectations/

See the response from ABC: https://www.wisbusiness.com/2020/abc-statement-on-dsps-commercial-plan-review-backlog/
-By Stephanie Hoff
WisBusiness.com
This post has been updated with 2020 quarterly numbers for commercial plan reviews on July 23, 2020.