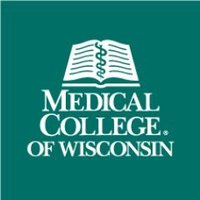 Numbers from the Medical College of Wisconsin show the state's doubling rate has improved to 9.3 days — "remarkable progress," according Dr. John Raymond, president and CEO of MCW.

He noted the daily doubling rate was less than three days when the college started measuring about three weeks ago.

MCW's numbers also show Wisconsin hospitals "have adequate and sufficient capacity" of hospital beds, ICU beds and ventilators.

"We have not overwhelmed the hospitals," Raymond said Friday in a webinar put on by the Wisconsin Economic Development Corporation. But the state still does not have adequate testing, personal protective equipment or contact tracing.

Raymond said that whether or not the testing, PPE and tracing goals are achieved isn't a sure yes or no for reopening the state. MCW keeps track of those for decision makers, and he said that likely, a decision will have to be made before those three factors are sufficient.

When asked if reopening the state is a one-size-fits all solution, Raymond said "maybe we can open up regionally." However, he noted that in this highly mobile society, it only takes one person to travel to an open region of the state to spread COVID-19 throughout that community.

The top-line numbers on coronavirus cases in the state show "a leveling-off and possibly the beginnings of a decline," according to Raymond.

"But I caution everyone that we still have a significant number of new cases every day, and because our hospitalization rate runs at about 30 percent, that 170 new cases translates into about 50 new hospitalizations in the state," he said.

Gov. Tony Evers' stay-at-home order affecting non-essential businesses was recently extended to at least May 26, but the business community continues to clamor for a phased reopening of the economy.

As conversations around how that restarting process should look continue, Raymond says individual business sectors could provide guidelines for providing a safe work environment. And public-facing businesses could be given "detailed guidance" on how to keep workers and customers safe, he said.

During Friday's webinar, he gave a nod to "some good thinking" on this issue from business community leaders. But he stressed that the state should have a contingency plan for new surges if the eventual reopening of the economy leads to many more cases of COVID-19.

"We need to be able to pull back in a measured and appropriate way if there's a new surge, and this should not be optional," he said. "It's a necessity. We also need to factor in economic considerations because those are real and acute."

Meanwhile, Raymond said he's steadily gaining confidence that testing will be expanded with more genetic testing. Plus he said "there's a lot of promise" for widely available antibody testing, which can determine who has been infected and recovered from the virus.

"In the ideal situation, we'd be able to do both of those together," he said.
–By Alex Moe
WisBusiness.com