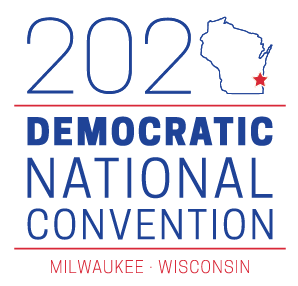 The 2020 Democratic National Convention was once expected to bring an economic boom to bars and restaurants all around the Milwaukee area.
But with the convention dramatically scaled back and convention organizers asking participants to pledge to avoid area bars and restaurants, even establishments immediately surrounding the current and former convention venues say they expect virtually no impact on business.
The pledge, which organizers put in place to help prevent the spread of COVID-19, has drawn the ire of the Wisconsin Tavern League.
"We are going out of business at a record clip because of this damn pandemic, and we are doing everything humanly possible to provide, safely, for our customers," said Tavern League lobbyist Scott Stenger. "The last thing we need is some out-of-towner telling them not to go out to restaurants and bars."
The Wisconsin Restaurant Association in a statement said it is going above and beyond CDC and Wisconsin Department of Health Services guidelines by working with local health officials to create a set of guidelines to ensure safe reopening. The association said the DNC should encourage patrons to visit local restaurants and bars that have created safe environments.
"While we applaud the Democratic National Committee for choosing Milwaukee as its convention destination, we were extremely disappointed to learn that the DNC is encouraging attendees to avoid restaurants and bars while visiting, especially considering that restaurants were huge champions in the effort to get the convention to come to Milwaukee," said Kristine Hillmer, president & CEO of the Wisconsin Restaurant Association.
Bars and restaurants close to the Fiserv Forum and Wisconsin Center like Carson's Steakhouse, Buck Bradley's Saloon and Eatery and Lakefront Brewery were making plans in anticipation of the tens of thousands of people expected to attend the convention and visit Brew City bars and eateries.
Now those establishments expect little to no impact from the convention, because the majority of the event has been made virtual and the coronavirus pandemic has made going out much more of a health risk. Bar patron capacity has been drastically cut by city health officials, and people are going out less frequently to reduce the spread of the virus.
A part owner of Buck Bradley's, Walter Paget, said he was expecting party reservations that would bring in tens of thousands of dollars over the four-day convention, but that potential revenue is gone.
"I'm sure we would've been exhibited in a grand light," said Paget. "This city knows how to do things, but the fact of the matter is that's an opportunity that's gone."
A supervisor of Carson's Prime Steaks & Famous Barbecue of Milwaukee, Michael Bilton, said he and his team were negotiating with a group to rent out the entire space for the duration of the convention. But the pandemic shutdown in Wisconsin axed those plans days before they worked out a deposit to secure the deal.
Bilton doesn't expect the convention to bring much, if any, extra revenue. But he thinks the business has enough to stay afloat in a time when many others are permanently closing their doors because of the pandemic and lost revenue.
"We're just trying to get through to the other side and keep as many people working; keep as many of our staff working as absolutely possible, because we know this is going to end at some point in time," said Bilton.
Lakefront Brewery was expecting at least double the revenue it usually sees during the summer months. But with the coronavirus pandemic and related convention cutbacks, Lakefront Brewery President and Owner Russ Klisch said he doesn't expect to hit anywhere near the usual $100,000-per-month goal during the summer months.
"We're really disappointed that they're telling people not to eat at restaurants and bars. We understand it's about the pandemic, but that announcement just shows their lack of leadership and trust in us," said Klisch.
Klisch said he and his business has done everything health officials have asked. He said convention organizers haven't visited the brewery, which features tours, a large beer hall and outside seating on the riverwalk, to see if the establishment was adhering to health officials' guidelines and mandates.
"Milwaukee is a great city," said Klisch. "We'll get another chance. We shouldn't keep our heads down just for this convention."
-By Adam Kelnhofer for WisPolitics.com