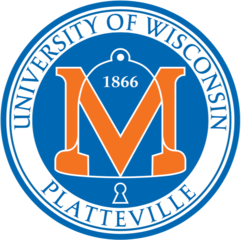 UW-Platteville is set to receive over $1.8 million annually from the state for the Dairy Innovation Hub, a cross-campus collaboration that includes UW-River Falls and UW-Madison.

According to the Legislative Fiscal Bureau summary of the Dairy Innovation Hub, funds provided for the first year should be used for short-term investments focused on yielding quick returns for the industry. For UW-Platteville, investing in robotic milking equipment is a must.

"Our robotic milking machines have been down for years," UW-Platteville Chancellor Dennis Shields said in a recent panel discussion held by WisconsinEye. "This will give us an opportunity to purchase new technology."

UW-Platteville's Pioneer Farms, a 200-head dairy farm, will see an investment of $640,000 for updates such as the new milking equipment for testing. The farm will also spend $650,000 on hiring four to five new faculty members.

"There is an active market for universities to support industries," said Shields. He said new research opportunities may attract industry to invest in technology. For example, a cheese producer may not be willing to give up a production line to test a new product but could have the university do it with its facility.

"The Dairy Innovation Hub is an extension of the Wisconsin idea — so that we're going to listen to what the dairy industry is asking us to look into," said Shields.

"Some of the things we're looking now weren't always the focus," says John Holevoet, director of government affairs for the Dairy Business Association. "Historically, research has been on forages, soil health, and more milk — and look at what overproduction has done to our milk prices. Right now that's not what we need."

The Dairy Innovation Hub's $8.8 million was divided between three campuses: 52 percent to UW-Madison and 24 percent to each UW-Platteville and UW-River Falls. The schools are expected to follow the hub's four priorities: stewarding land and water resources, enriching human health and nutrition, ensuring animal health and welfare, and growing farm businesses and communities.

"These areas we haven't always had ongoing research in," says Holevoet. "To do that, we'll have to hire new faculty. That's the thrust of the funding, to bring more researchers into those three campuses."

The Dairy Innovation Hub also will help researchers expand on what they're already doing.

"We've done runoff research on our campus; it's one of our real strengths," says Shields. "The hub has given us an opportunity to expand on the environmental impact of farming that has become a challenge."

According to Holevoet, Gov. Tony Ever's declaration on the year of clean water influenced the hub's focus on land stewardship.

"I believe that the farmers want to operate farms that are safe that don't damage the water table or soil. They need to be educated and taught about the kind of things they can do to address those concerns," he said. "You can't be a farmer without being a steward of the land. They don't want their land or water damaged. Our research can help them to develop methodologies to address them."

Whereas Platteville has strengths to focus on specific issues, the schools are not delegating roles in research.

"Each one of us will be working closely with an advisory group," said Shields. "Those advisory groups are going to be working together. We will be collaborating with each other and the industry leaders."

Amy Penterman, vice president of the Dairy Business Association vice and owner of Dutch Dairy in Thorp, said it's refreshing to know that the state is investing in dairy so that Wisconsin can remain a global leader.

"On our farm, we've utilized universities for different areas from ventilation to cow health," said Penterman. "As technology changes, we try to embrace it, and with the dairy hub, we'll be on the forefront of young, brilliant minds that are coming in. The sky's the limit."

Watch the full discussion: http://wiseye.org/2020/01/13/newsmakers-wisconsins-dairy-innovation-hub/
–By Stephanie Hoff 
WisBusiness.com