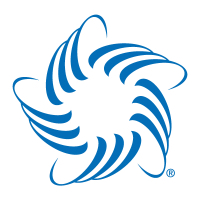 Building a brand-new website is often a painstakingly long process. But with the help of the developers at Wisconsin-based startup Bizzy Bizzy, the process can be done in just one day.

Using traditional methods, the website development process can take anywhere from a few weeks to months until the project is completed. It is often hindered with clients not having enough time to focus solely on the website, and the developer being tasked with multiple client projects. This process leads to inefficiencies and time lost to gain brand awareness or bring companies to life.

Candy Phelps, the founder of Bizzy Bizzy, has experienced this challenge first-hand, as she has run her own experiential creative agency and marketing accelerator for years. Instead of shying away, Phelps used her prior experience in journalism to create the idea of a One Day Website, Bizzy Bizzy's new signature service.

"Traditional website building methods take time," Phelps said. "Typically, clients and developers are playing phone tag or emailing back and forth constantly, which leads to a backlog in the work being done. We wanted to change that."

Bizzy Bizzy designed a proprietary system that helps business owners save time and frustration redesigning or building their website. With the One Day Website service, clients and a team of experts meet for one day, often for nine hours and tackle all aspects of the website at once. This allows team members to create a vertical "assembly line," and to get instant feedback, approval and access.

"To us, this process is more efficient, more fun and provides more benefits," said Phelps of the One Day Website. "By having all of the team members together in person or virtually allows for super tight processes that produce a high-quality output."

To date, Bizzy Bizzy has helped build nearly 50 One Day Websites, but Phelps fears Bizzy Bizzy's process is limited to the Madison metropolitan area with its current set up. Her goal is to be able to market the company's licensing and certification program to the more than 75,000 web service providers in the United States.

While the cost of each site depends on the size, scope and how many people are required to work on the site to make it come to fruition, most clients can expect their new site to cost between $4,000 and $5,000 with the help of Bizzy Bizzy.

"Right now, we are just one team, able to focus on businesses in the greater Madison area, but my dream is bigger," Phelps said. "One day I would like this process available to companies in all major metropolitan areas across the U.S., with web developers honing in on this process and providing the service to clients."

To help make her dream a reality, Phelps decided to enter the 2020 Wisconsin Governor's Business Plan Contest, which will culminate at the Wisconsin Entrepreneurs Conference in June. In this contest, Phelps is competing against entrepreneurs and startups from across the state to receive funding and investment for their companies.

While the ultimate goal is to gain money to further her company's licensing program and to get it into the hands of other developers, Phelps says that regardless of the outcome she is happy she entered the contest.

"This competition is so much more than just applying for funding," said Phelps. "Because of this contest I've been able to get my business plan tightened up and have gained feedback from experts in the field."
— By Emily Matzke
Matzke is a student in the UW-Madison Department of Life Sciences Communication