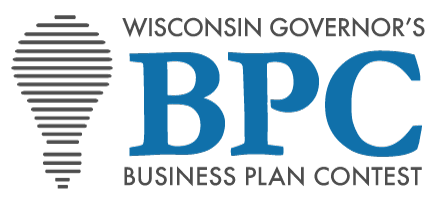 Is there anything that says "Wisconsin" more than the combination of hunting and innovation? One entrepreneur aims to bring these two worlds together.

ModuTree is a modular hunting blind  developed by UW-Whitewater graduate Trevor Santarius. He's among the 28 finalists in the 2020 Wisconsin Governor's Business Plan Contest, which will culminate in June at the Wisconsin Entrepreneurs' Conference.

Santarius graduated in 2011 from UW-Whitewater's School of Business with a degree in entrepreneurship. He later founded AriusTek, an e-commerce startup that operated profitably for six years selling specialized LED filament light bulbs. His success with AriusTek gave him confidence to expand and test other ideas.

His latest endeavor, ModuTree, is a modular hunting blind system that gives hunters the ability to design, build and modify their own custom blind set-up. The system consists of sturdy interlocking composite plastic tiles engineered for inexpensive manufacture and simple assembly.

Santarius said the idea is a mix of two of his passions, entrepreneurship and hunting.

"I came up with the idea while sitting in my hunting blind this past year and realizing the lack of customization in current offerings of blinds out on the market," Santarius said.

He added what separates ModuTree from its competition is that his system is completely customizable and includes a suite of add-ons and accessories not found elsewhere.

"This market is ripe for innovation; there are no existing products that come close to the level of customization that ModuTree would be able to offer," Santarius said.

To create something of such sophistication won't be cheap. Amid the global pandemic, investors aren't necessarily falling out of trees to invest in a startup company such as ModuTree, Santarius said. Winning the Business Plan Contest would bring his company closer to the target goal of $600,000 that Santarius is seeking to jumpstart his idea.

"(Those funds) would go towards manufacturing tooling, initial production runs, and patents, website development, advertising costs and hiring a salesperson." Santarius explained.

The pandemic has interrupted ModuTree's plans, Santarius said, because "COVID-19 is affecting almost everything in the supply chain and manufacturers are getting hit especially hard, and timelines are certainly going to be pushed back on the initial production runs. But we aren't anticipating a delay greater than six to 12 months out from what we've forecasted."

Santarius noted ModuTree would likely be best for "big-game" hunters, such as those after deer and elk. There are about 9.2 million such hunters in the United States, and they collectively spent $12.8 billion on equipment in 2016 alone.

The Wisconsin Entrepreneurs' Conference will take place on a virtual platform June 4, with attendees able to watch presentations by the top 12 finalists. Winners will be announced during the conference.
-By Trevor Anderson
Anderson is a student in the UW-Madison Department of Life Sciences Communication.