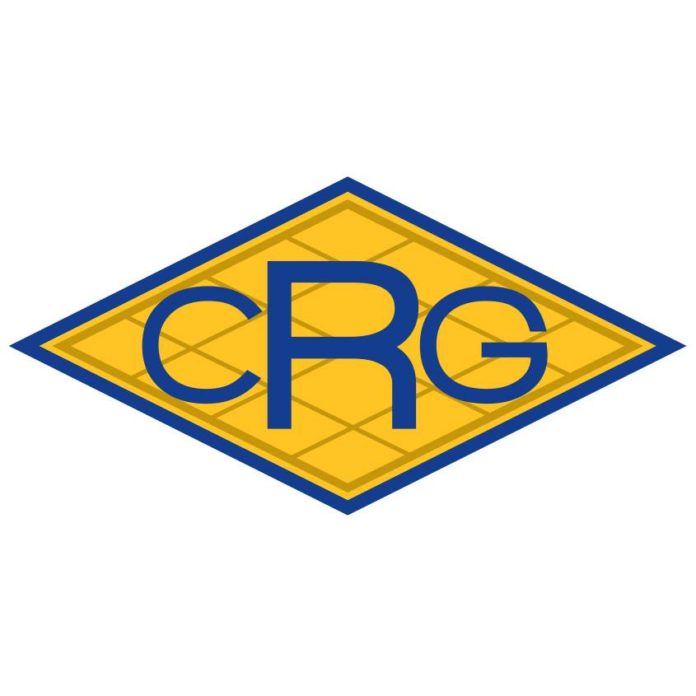 Saving time saves lives at the scene of active shooter events like the kind that have plagued Wisconsin.
Just this year, such events have occurred at Molson Coors, Mayfair Mall and the streets of Kenosha during civil unrest.
Critical Response Group, a team of former educators, first responders and special operations professionals, is dedicated to enhancing critical incident response through a simple visual communication and collaboration tool — a map.
The maps are used by law enforcement, first responders and the fire department. They are battle-tested, adapted from a mapping technique used by U.S. Special Operators overseas during counter-terrorism missions.
It's like a blueprint, but facing true north on a grid. The rooms, doors and other areas in and outside of a building are labeled in common terms that anyone could recognize — principal's office, lobby, Room 207, for example. These characteristics enhance response time and improve command and control during an incident at a school, business, 5K run or the area in which people are searching for a missing person.
"If you don't have a map of your building that's given to first responders, you don't have the basis for emergency response," explained Joe Hanson, who heads CRG operations in Wisconsin. Hanson, a former Marine special op, has been with CRG for almost a year since leaving active duty and earning two Purple Hearts.
Currently, over 150 schools and about a dozen businesses in Wisconsin work with CRG to protect their students and workers during incidents like an active shooter or other crises. The most recent school additions were Sheboygan School District and Southern Door County, which signed with CRG last week.
Paradigm of Middleton signed on with CRG after it experienced an active shooter in September 2018 in which four people were hurt. Molson Coors, which had an active shooter this year in Milwaukee and lost six people including the gunman, approved CRG to map all of its facilities in 2021. Miller Park has also asked CRG to do their maps.
Hanson, a Neenah native who now resides in Madison, said CRG's maps have been shown to save 2.5 minutes in an active shooter event and to save 15 minutes starting to treat the first casualty.
The New-Jersey based company partnered with the Wisconsin Chiefs of Police Association in 2018. CRG uses its partnerships with first responders to spread the word and bring in customers organically. For example, Molson Coors connected with CRG through one of the officers who had spent the tragic February day trying to clear out the facility but had not been able to keep track where they had been.
WCPA Executive Director Pete Peters said the partnership is a "grassroots effort." The association sets up meetings between its members or school administrators and Hanson. WCPA will have CRG on-site at its upcoming February conference to talk with members.
"We're really thrilled to see the number of schools that are being mapped but also the businesses throughout the state," Peters said. "It's starting to grow and that's a good thing for all of emergency services, not just law enforcement."
The maps can be worn like a playbook on the forearm, looked at via an officer's smartphone or taken in a traditional paper format by all emergency responders. The digital map is on a government secured server, Hanson said.
"When there's a major incident … there's lots of people that respond to try to help, the problem is, they're not familiar with the place they're going to," Peters said. "The beauty of this technology is it helps everybody in a certain jurisdiction be better informed and be available to them right on their smartphones, right in their cars. A supervisor at a desk can pull up the map, both the micro and the macro map of a location and see all the doors numbered, lettered and know exactly where to put people."
Another feature of CRG's maps, Peters said, is the ability to see real-time assets on the digital map, such as officers on a floor of a building.
"Saving times saves lives," he added. "We just feel that time after time, we're going to see lives saved in the state of Wisconsin … the lives of the first responders but first and foremost are the citizens we're responding to help."
The maps and training come at no cost to law enforcement. After the school or business purchases the map, the digital or print versions are provided to the police department through the same vendors that work with their computers or vehicles.
For the schools and businesses, Hanson said the maps are "extremely inexpensive" running at about 16 cents per square foot — roughly 15 times cheaper than an architectural blueprint. Southern Door County School District spent $3,500 on its map.
In Wisconsin, Peters said funding is coming in a variety of ways. Sometimes parents or local commerce will pay for a school's map and other times it comes out of the schools' or businesses' budgets. However, budgets are strained now due to the pandemic.
Other states, such as New Jersey, have funded the maps for all schools. Peters said he hopes the state, perhaps through the upcoming budget process, does something similar so more key infrastructure is mapped.
Hanson said he's seen bipartisan support in Wisconsin for funding the maps, including possible legislation.
"Our goal is to make sure that every school is covered, every private business has good maps, and that way, whether it's civil unrest or a shooting event like we had in Middleton, we want access to maps to everybody," he said.
Peters said the railroads had been considering mapping up until the pandemic, and he hopes those conversations get started again.
"Our law enforcement has always had close relationships with businesses, and their community and schools. This is just another way to show that and for them to collaborate," he said. "We're thrilled to help lead the way in community safety throughout the state and to provide this type of technology and this type of resource to law enforcement. Saving time saves lives. This technology will save a lot of time and put people in the right place at the right time to help."