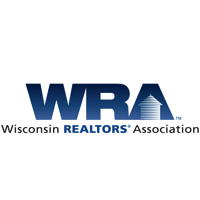 — Home sales in April were down nearly 7 percent over the year as the COVID-19 pandemic begins to impact the state's housing industry, according to the Wisconsin Realtors Association.

A release from WRA shows home sales in April were 6.9 percent lower than the previous April, while the median price increased 9.7 percent over the year to reach $214,000.

WRA Chairman Steve Beers noted the closing process for a newly sold home can take up to eight weeks, so the impact of COVID-19 on monthly sales are just starting to be seen. The release shows the period between May and August typically accounts for 43 percent of the year's total sales.

"It's going to get a lot worse over the next few months, which unfortunately is our peak sales period," Beers said in a news release.

The number of new home listings in April fell by more than 38 percent, which contributed to the increase in home prices, the release shows. Total listings were down more than 20 percent.

"With such limited homes for sale, it's not surprising that home sales are rising so quickly," said Michael Theo, president and CEO of WRA.

See the release: http://bit.ly/3bMO0KZ