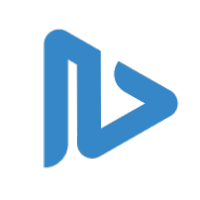 The entertainment industry has increasingly become "on-demand" with movie, television and music streaming services. But in the business world, people still rely on real-time communication and meetings.
Madison entrepreneur Jason Weaver found it difficult to align schedules with business contacts to have a live Zoom meeting or phone call to review documents or presentations. Sending presentations over email without narration also lacks a layer of communication, he found, especially in our on-demand world.
To solve this problem, Weaver developed AirDeck in March 2019.
"Companies spend countless hours going back and forth reviewing documents and presentations," Weaver said. "So much valuable time is wasted by needing to have Zoom meetings or phone calls to make edits and suggested changes to documents or to walk through a sales presentation."
Weaver is an experienced technology entrepreneur. Prior to starting AirDeck, Weaver founded and successfully exited from two technology companies: Shoutlet, a leading social media management platform, and Spendsetter, a mobile loyalty platform.
Weaver has raised more than $30 million in venture capital funding for his prior companies.
Weaver said AirDeck's user base has experienced "tremendous growth" during the last few months. For those users, AirDeck is becoming a critical part of business communication and workflow, he said, adding that the current pandemic has forced people to find alternatives to in-person conference presentations, making AirDeck more appealing.
"We intend on raising a seed round soon between $3 million to $4 million," Weaver said.
AirDeck's 1,800-plus customers include banks, medical companies, human resource companies, manufacturing businesses, consultants, law firms and software businesses. Weaver believes the market size for AirDeck is comparable with company valuations for Zoom, Canvas and DropBox at similar stages. The total addressable market size is more than $120 billion, he said.
The company competes only with alternative communication methods, not platforms. For example, you can create a presentation using Zoom or other desktop video options. However, AirDeck's key differentiator is the platform's ability to narrate each page or slide one at a time.
This approach enables AirDeck users to create personalized documents or presentations for each intended recipient, make changes quickly and track each slide or page being viewed.
Weaver said AirDeck hopes to continue to build the features of its platform and strengthen sales and marketing efforts. It was selected for the "People's Choice Award" in the recent Wisconsin Early Stage Symposium from among 19 other presenting companies. The symposium used AirDeck to construct the presentations of the other presenters.
-By Olivia Irene Westerbeck
Westerbeck is a student in the UW-Madison Department of Life Sciences Communication.