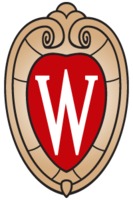 New research out of UW-Madison shows the world's wood products industries offset less than 1 percent of annual global carbon emissions. But that could rise in the coming decade.

Industries producing lumber, furniture, paper and other wood products keep some carbon from entering the atmosphere through a process called sequestration. A study recently published in the Proceedings of the National Academy of Sciences examines the impact of those industries across all but a few countries.

Based on data from 180 countries around the world, researchers found global wood products offset 335 million tons of carbon dioxide in 2015, the latest year for which information was available. The study authors say wood product sequestration could rise by 100 million tons by 2030, though that hinges on global economic growth.

Study authors included Craig Johnston, a professor of forest economics, and Volker Radeloff, a professor of forest and wildlife ecology.

"Countries are looking for net-negative emissions strategies," Johnston said. "So it's not just about lowering our emissions but pursuing strategies that might have storage potential, and harvested wood products are one of those options."

While wood product production offsets less than 1 percent of emissions in 2015, some countries with large timber industries see more of a benefit. For example, the research shows Sweden's wood products balanced out 9 percent of the country's carbon emissions in 2015.

The study only examined country-level impacts of these industries, so it's unknown exactly how much wood products offset carbon dioxide emissions in the state. Still, Wisconsin is the top U.S. state for paper manufacturing, with state forest product exports reaching $1.4 billion in 2016.

And according to an info sheet from the Wisconsin Economic Development Corp., the state has 17 million acres of forest land, which covers 48 percent of Wisconsin's total land area.

For their analysis, Johnston and Radeloff pulled numbers on wood products and lumber harvests from 1961 to 2014 from the United Nations Food and Agriculture Organization. They created their models based on population growth and economic changes, two factors that influence demand for these products.

Based on their projections, wood products in the United States mitigated only a small fraction of overall emissions in 2015, and that's not expected to increase for the next 50 years.

But the researchers found the level of carbon stored in wood products is "extremely sensitive to economic conditions," according to a release from UW-Madison. That means the carbon balanced out by these industries could rise or fall, depending on global economic trends.

Also, the breakdown of these products over time adds to carbon emissions down the road. Johnston says furniture and lumber produced up to 75 years ago is now creating some carbon emissions.

"So if we're not producing at a rate that at least offsets those emissions, then we'll actually see that carbon pool become a net source of emissions," Johnston said.

UW-Madison says this study gives countries more public information they can use to help predict and reduce future carbon emissions.

"The whole model for all countries, for all wood products, for all scenarios is available," Johnston said. "Now we know what it looks like for every country under a common model and common assumptions moving forward."

See the study: http://www.pnas.org/content/early/2019/06/25/1904231116.short