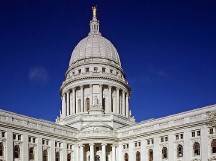 Gov. Tony Evers has announced 2020 premium rates for Wisconsin's individual health insurance market will be 3.2 percent lower on average than rates for this year.

This is the second year in a row rates have gone down, according to the Wisconsin Hospital Association, following a decrease of 4.2 percent for 2019.

In a release, Evers connects the lower rates to the state's reinsurance program, the Wisconsin Healthcare Stability Plan.

"This is an important step forward as we work to make quality healthcare more affordable for Wisconsin's families, and it is encouraging to see rates continuing to stabilize after years of rate increases and market instability," Evers said Friday. "The WIHSP is working."

WHA President and CEO Eric Borgerding says the state's individual insurance market would have seen a 9 percent premium increase without the reinsurance program. The program was first enacted in February 2018 under former GOP Gov. Scott Walker and fully funded in the most recent state budget.

"While coverage does not always equate to access to care, promoting competition in our insurance market ensures that patients and employers can choose the best plan for their families and protects access to high-quality, high-value health care in Wisconsin," Borgerding said in a statement.

The release from Evers' office notes the state's individual market was unstable before 2019, "with insurers leaving the market, reduced coverage areas, and double-digit premium increases."

One of those insurers that fled the state was Molina Healthcare, which has since returned to Wisconsin's health care market.

Rep. John Nygren, R-Marinette, says that decision was driven by Republican efforts to stabilize the health insurance market through the reinsurance waiver.

Meanwhile, Evers' office says the state is now seeing other insurers in the state expand their service areas, providing more coverage options and lower premiums for many Wisconsin consumers.

"Access to quality coverage is so important, and on average, the cost of that coverage will be decreasing for Wisconsin families," said Mark Afable, the state commissioner of insurance. "We're seeing a positive trend towards more coverage options in more places across the state."