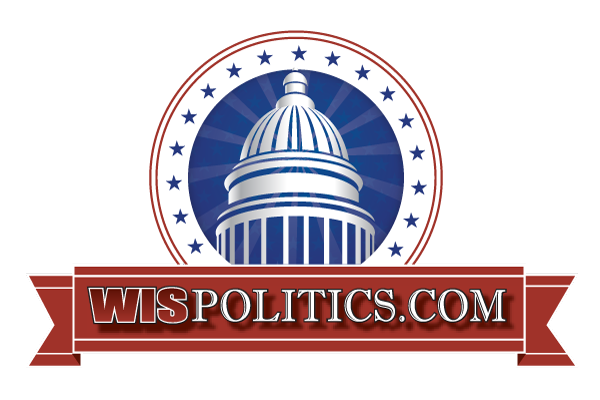 SUBSCRIBERS: This is the final WisBusiness.com product for the week. This product will return on Monday, July 8. Happy 4th of July!
— New research out of UW-Madison shows the world's wood products industries offset less than 1 percent of annual global carbon emissions. But that could rise in the coming decade.

Industries producing lumber, furniture, paper and other wood products keep some carbon from entering the atmosphere through a process called sequestration. A study recently published in the Proceedings of the National Academy of Sciences examines the impact of those industries across all but a few countries.

Based on data from 180 countries around the world, researchers found global wood products offset 335 million tons of carbon dioxide in 2015, the latest year for which information was available. The study authors say wood product sequestration could rise by 100 million tons by 2030, though that hinges on global economic growth.

Study authors included Craig Johnston, a professor of forest economics, and Volker Radeloff, a professor of forest and wildlife ecology.

"Countries are looking for net-negative emissions strategies," Johnston said. "So it's not just about lowering our emissions but pursuing strategies that might have storage potential, and harvested wood products are one of those options."

While wood product production offsets less than 1 percent of emissions in 2015, some countries with large timber industries see more of a benefit. For example, the research shows Sweden's wood products balanced out 9 percent of the country's carbon emissions in 2015.

The study only examined country-level impacts of these industries, so it's unknown exactly how much wood products offset carbon dioxide emissions in the state. Still, Wisconsin is the top U.S. state for paper manufacturing, with state forest product exports reaching $1.4 billion in 2016.

And according to an info sheet from the Wisconsin Economic Development Corp., the state has 17 million acres of forest land, which covers 48 percent of Wisconsin's total land area.

See more: http://www.wisbusiness.com/2019/wood-products-industries-offsetting-carbon-emissions/
— Sub-Zero Group could receive up to $1 million in state tax credits for a $70 million expansion project in Fitchburg, where 100 new jobs will be added over the next three years.

The Madison-based company designs and builds high end consumer appliances such as refrigerators and dishwashers at its manufacturing facilities in Fitchburg and Goodyear, Ariz. Sub-Zero is planning a new 350,000-square-foot research and development facility at its Fitchburg location.

WEDC has authorized up to $1 million in tax credits for the deal, which can be earned through job creation and capital expenditures in the state.

Aside from the 100 expected direct jobs, the Wisconsin Economic Development Corp. estimates the project could indirectly create 122 more jobs in the area.

See the release: http://www.wisbusiness.com/2019/wisconsin-economic-development-corporation-sub-zero-group-inc-expands-operations-in-fitchburg/
— The Isthmus Project, an effort from UW Health in Madison, is getting $75,000 from WEDC as part of the agency's Entrepreneurship Support Program.

"The Isthmus Project offers a much-needed roadmap and critical support structure for moving the innovations created by the world-class talent at UW Health to market," said Aaron Hagar, vice president of entrepreneurship and innovation for WEDC.

This new business accelerator program is headed by Thomas 'Rock' Mackie, who's also chief innovation officer at UW Health. He's a professor emeritus at UW-Madison, and was previously involved with several successful health startups, including TomoTherapy and Geometrics.

"This reflects the growing impression that UW Health has a strong desire to seize upon the enormous innovation potential within its own walls, that can be scaled up and shared to improve the health of our patients, the state and beyond," Mackie said in a statement.

See more: http://www.wispolitics.com/2019/isthmus-project-nets-wedc-grant-to-boost-innovation-at-uw-health/
— The projected surplus in the state's Medicaid program to wrap up the 2017-19 biennium dipped slightly compared to three months ago.

Still, the $52 million difference in general purpose revenue amounts to less than 1 percent of the state tax dollars scheduled to be spent on the program over the two-year period. The Department of Health Services noted in its letter to the Joint Finance Committee that the final calculation on the surplus, which will be lapsed to the general fund, won't be known until this month after a final accounting. The biennium closed on Sunday.

The latest projection is for the Medicaid fund to finish the biennium with a surplus of $181.9 million. That's down from a March estimate of $233.9 million for the program, which is expected to spend $5.9 billion in GPR over the two-year period.

The Department of Health Services attributed the smaller projected surplus to several factors, including payments to the federal government it thought would be paid July 1, but were instead due in June.

There were also higher than expected costs in several programs, including Family Care, the long-term care program for the elderly and adults with disabilities.

Read the report: http://www.wispolitics.com/wp-content/uploads/2019/07/190701Medicaid.pdf
— On the heels of Illinois raising the required age to buy tobacco products from 18 to 21, health advocacy groups are calling for similar action in Wisconsin.

This Friday marks the nine-year anniversary since Wisconsin implemented its Smoke Free Air law. The American Heart Association, American Cancer Society Cancer Action Network and the American Lung Association are highlighting the anniversary and calling for increased action, even as cigarette smoking rates continue to decline.

Using data from the state Department of Health Services, those groups say the adult smoking rate has fallen to 16 percent and the youth smoking rate is below 5 percent. But the rate of youth e-cigarette usage increased 154 percent between 2014 and 2018, and the organizations want that to change.

In a release, the groups call for e-cigarettes to be banned indoors, and for the sales age of all tobacco products to be raised from 18 to 21 years old. They're also calling for a "strong excise tax" on e-cigarettes that would be comparable to the tax on other tobacco products. And they're seeking more funding for tobacco use prevention programs.

"The evidence is clear. When Wisconsin enacted strong legislation on cigarettes, smoking rates went down among adults and youth," said Sara Sahli, government relations director for the American Cancer Society Cancer Action Network. "We need that same swift, comprehensive action on e-cigarettes to protect the health and lives of all Wisconsinites."

The American Lung Association says 16 states as well as "hundreds of communities nationwide" have passed laws raising the tobacco sales age to 21.

See the release: http://www.wisbusiness.com/wp-content/uploads/2019/07/190702SmokeFreePush.pdf

See more on the effort: http://www.lung.org/our-initiatives/tobacco/cessation-and-prevention/tobacco-21-laws.html
#TOP STORIES#
# Meriter owner UnityPoint Health plans merger with South Dakota-based Sanford Health
# Bayfield County committee recommends local regulation of deer farms
# Marcus Investments expands real estate fund to $80 million
# Wisconsin veterans homeless program at King to close by September, affecting 25 residents
#TOPICS#

# AGRIBUSINESS
– Wisconsin Jersey breeders earn national recognition
– Crop report: Field progress delayed, again
# CONSTRUCTION
– Milwaukee County submits $42 million proposal for juvenile offender facilities
– Worker killed at Volk Field was replacing runway lightbulbs
– Top bidders: The biggest winning bids from around Wisconsin this past week
# ECONOMY
– Marketbasket Report shows July 4th picnic remains affordable
# FOOD AND BEVERAGE
– Raised Grain launches special edition brew for Alpine Valley
– Steve Cahalan: Red Tail Distilling to open next year in Viroqua
# HEALTH CARE
– ProHealth Care purchases Pewaukee building for corporate HQ
# MANUFACTURING
– Leonardo DRS building in Milwaukee sold for $3.5 million
– Sub-Zero Group's $70 million expansion could create 100 jobs in Fitchburg
# MEDIA
– Asili Naturals appears on national entrepreneurship show
– New podcast 'Inside Stories' highlights best of Madison storytelling
# POLITICS
– Report: Budget leaves little in general fund reserves
# REAL ESTATE
– University Club Tower condo sold for $1 million
– Beyond Vision paying $7.5 million for former West Allis Sam's Club
– Developer drops bid to redevelop Essen Haus block
# SPORTS
– New indoor sports facility planned at former Moorland Tennis and Pickleball Club building in New Berlin
# TRANSPORTATION
– Amtrak launches new Green Bay-Milwaukee bus service
# PRESS RELEASES
<i>See these and other press releases:
http://wisbusiness.com/index.iml?Content=82 </i>

Wisconsin Economic Development Corp.: Sub-Zero Group Inc. expands operations in Fitchburg
Dept. of Workforce Development: Wisconsin Business Closing & Mass Layoff (WARN) Notice: Silgan Containers
St. Croix Economic Development Corp.: May 2019 unemployment
DeWitt: Kelley, Nagorski and Van Sicklen appointed co-chairs of DeWitt's litigation practice group