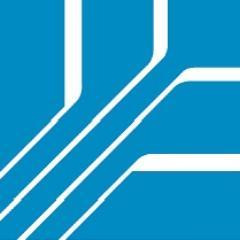 WEC Energy Group, which has millions of customers in Wisconsin, plans to spend more than $14 billion in the next four years on improving delivery of natural gas and electricity, as well as other areas.

That's from the company's 2018 Corporate Responsibility Report, which profiles projects being pursued in its service area, covering parts of Wisconsin, Minnesota, Michigan and Illinois. It includes an update for an ongoing modernization effort at Wisconsin Public Service, which first began in 2014. This project aims to improve reliability mainly in heavily forested rural areas.

The first phase of the project was completed last year, after WPS installed more than 1,000 miles of underground circuits to replace overhead lines. The company also added automation equipment on 400 miles of lines. That first phase included $220 million in investment, the report shows.

The second of the project, which started last year, will add 1,000 more miles of underground circuits at a cost of $210 million. WPS aims to finish that phase by the end of 2021.

Between 2019 and 2023, the company plans to funnel $14.1 billion into a number of areas, with more than half of that going toward natural gas and electric distribution infrastructure. The company plans to spend $5.1 billion on natural gas distribution, and $2.5 billion on electric distribution. WEC plans to spend a further $2.5 billion on generation capacity, $1.5 billion on other infrastructure projects, and $1.1 billion on technology.

In all, the report shows WPS has 446,500 electric customers and 330,400 natural gas customers in Wisconsin. WEC Energy Group's other Wisconsin entity, We Energies, has more than 1.1 million electric customers and over 1.1 natural gas customers in the state.

Most of WEC Energy Group's customers are in Wisconsin, but about 1.5 million more are served by the company's other subsidiaries in Michigan, Minnesota and Illinois. And more than half of the company's employees work for its two Wisconsin entities, with 3,150 at We Energies and 1,189 at WPS.

A section of the report shows WEC's earnings from operations in 2018 were the highest in the company's history. The company paid out $697 million last year in dividends to stockholders, continuing a positive growth trend that started more than a decade ago.

Another section highlights the company's efforts to include more renewable energy sources into its mix. As of the end of 2018, WEC had 30 hydroelectric power plants, six wind turbine facilities and one biomass plant.

Construction is set to begin this summer on two utility-scale solar facilities, which are being built through a partnership between WPS and Madison Gas and Electric. The company expects both solar projects will begin supplying electricity by the end of next year.

WEC has previously announced plans to reduce carbon dioxide emissions 40 percent below 2005 levels by 2030. Longer-term, the company plans to hit 80 percent reduction by 2050. The company says its generation reshaping plan is achieving "strong results," and anticipates hitting the 40 percent reduction goal "well in advance" of the 2030 target.

Earlier this year, WEC announced a new goal, to reduce methane emissions from its natural gas lines by 30 percent per mile from a 2011 baseline by 2030. That's being done by improving aging infrastructure, the report shows.

More generally, the company says it will consider other options for reducing greenhouse gases, including distributed generation, otherwise known as local generation. WEC is working with the Electric Power Research Institute to examine the potential for integrating microgrids for local generation, in hopes of improving resilience in its system.

See the full 68-page report: http://www.wecenergygroup.com/csr/cr2018/wec-corporate-responsibility-report-2018.pdf