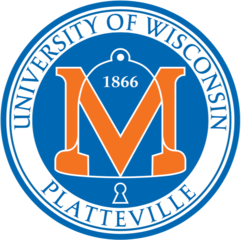 An engineering professor at UW-Platteville has developed a new monitoring system to recognize tiny defects in concrete structures such as bridges.

According to an info sheet from the WiSys Technology Foundation, the system can measure cracks as thin as a human hair, as well as minute changes to internal stress within the structure. Using sensors and an ultrasound signal generator along with data processing software, it can visualize cross sections of structures.

The system could be used for structural health testing for a variety of concrete structures including bridges, tunnels, dams, buildings and others. The inventors claim it improves existing methods, which can only measure internal physical stress.

Hanwan Jiang, an assistant professor of civil engineering at UW-Platteville, partnered with an electrical engineer named Hanyu Zhan from New Mexico State University to develop the system. They've developed a "fully functional prototype," completed testing in a laboratory and in the field, and applied for a patent on their invention.

WiSys, which handles research licensing for all UW campuses other than UW-Madison, is seeking partners to help further develop the system and find a path to market.

The info sheet describes a "clear and unmet need" for this kind of system, as the global non-destructive testing market is expected to exceed $26.4 billion by 2024.

In the United States alone, 39 percent of the country's 614,387 bridges had "exceeded their design lives" by 2016, suggesting many are in need of repairs of some kind.

In China, nearly 10 percent of the country's 779,159 bridges have been designated as structurally deficient, and many other countries in Europe and South America are facing similar issues, according to WiSys.

Many non-destructive testing methods already exist, but WiSys says they fall short when it comes to sensing miniscule internal changes.

Some existing methods require installation of "strain gauges" inside of concrete structures, and can only measure stress changes at the specific places where the sensors are placed.

The info sheet shows the new system would eliminate the need to drill and patch holes in the structures being scanned. Bridges must currently be taken out of service while testing is underway, and the new system would also remove that hurdle to maintenance and repair.