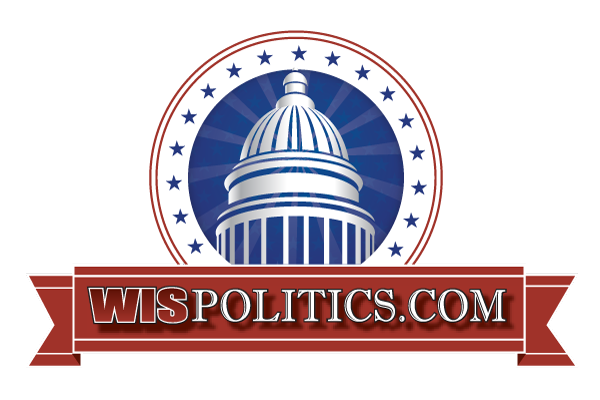 — Wisconsin is "starting to turn a corner" when it comes to supporting its physician workforce, according to Wisconsin Hospital Association President and CEO Eric Borgerding.

Borgerding explained that members consistently point to workforce concerns as their most significant hurdle. And with the state's over-65 population growing faster than ever, he says "the demographics are kinda scary."

"The population coming up to take care of them all is nowhere near growing at that rate," he told WisBusiness.com.

In order for health systems to rise and meet that challenge, Borgerding says the state has to find ways to get more people into high-demand careers in health care. That includes doctors and nurses as well as what he calls "allied health professionals," including radiologic technologists, ultrasound technicians, certified nursing assistants and others.

"We have to continue multi-pronged approaches to growing that workforce," he said. "That means expanding capacity to educate more, creating programs."

Borgerding notes the state's two newest medical school campuses, located in Green Bay and Wausau, are now graduating their first and second classes. Based on internal WHA research, he says Wisconsin residents that go to a medical school in the state and then stay for their residency training have an 86 percent chance of ultimately practicing medicine in the state.

WHA has worked with the Medical College of Wisconsin, Gov. Tony Evers and legislators to secure increased state funding for those two campuses, according to Borgerding. And, he adds, MCW largely accepts people from Wisconsin into those programs.

"This is a good example of how public policy should be used to affect a pressing challenge for a state like Wisconsin," he said.

See more: http://www.wisbusiness.com/2019/state-starting-to-turn-a-corner-on-physician-supply/
— Gov. Tony Evers is to lead a trade mission to Japan in September in an effort to expand exports from Wisconsin companies.

The trip will mark the first trade mission of Evers' administration.

The delegation is to visit Tokyo, Yokohama and Chiba City from Sept. 6-14, where business leaders will sit down with potential partners coordinated by WEDC. Meanwhile, Evers will attend the Midwest U.S.-Japan Conference.

"This mission provides an excellent opportunity to establish the personal relationships that are so important to doing business in Japan," Evers said in the release.

Japan is the state's sixth-highest export destination, with exports to Japan rising 11 percent over the year for the first quarter of 2019, the release shows.

Wisconsin exported $734.3 million in goods to Japan in 2018. The state's top exports to the country are prepared meat and seafood products; electrical machinery; medical and scientific instruments; and industrial machinery, which grew 44 percent in the first quarter of this year.

Katy Sinnott, vice president of international business development for the Wisconsin Economic Development Corp., says Wisconsin's manufacturing and research capabilities can be leveraged in the areas of medical devices, as well as industrial and electrical machinery.

The registration deadline is July 26.

See the release: http://www.wisbusiness.com/2019/wedc-governor-evers-will-lead-trade-mission-to-japan-in-september/

Get more info and register here: http://wedc.org/blog/global-trade-mission-japan-2019/
— The state Department of Workforce Development has received a $1 million grant from the U.S. Department of Labor to improve the state's workforce data integration system.

DWD Secretary Caleb Frostman says the agency will be able to "strengthen its long-term research efforts" due to the new grant.

See the release: http://dwd.wisconsin.gov/dwd/newsreleases/2019/190717_workforce_awarded_grant.htm
— UnitedHealthcare and other partners are holding a ribbon-cutting event tomorrow for a new affordable housing development in Milwaukee.

According to a release, UHC is the biggest investor, having contributed $6.3 million of the $12.2 million project.

About $3.2 million in loans and mortgage financing came from the Wisconsin Housing and Economic Development Authority. And another $2.2 million came from a group of partners including the City of Milwaukee, the U.S. Department of Housing and Urban Development, the Wisconsin Economic Development Corporation, Neighborworks, IFF and the Federal Home Loan Bank of Chicago.

The recently completed Seven04Place has 60 units total, including 46 set aside for low-income residents and their families. The other 14 will be used for "permanent supportive housing" for adults who were previously homeless. It was developed by Impact Seven and Rule Enterprises on an empty lot that included a vacant warehouse.

The ribbon-cutting will be held from 10 a.m. to 11:30 a.m. in the community room at Seven04Place.

Listen to a podcast from last summer with Ellen Sexton, CEO of UnitedHealthcare Community Plan of Wisconsin: http://www.wisbusiness.com/2018/wisbusiness-the-podcast-with-ellen-sexton-ceo-for-unitedhealthcare-community-plan-of-wisconsin/

See the release: http://www.wisbusiness.com/wp-content/uploads/2019/07/190717UHCSeven04Place.pdf
— Three southwestern Wisconsin Republicans are challenging the PSC to "seek quantifiable justification" before approving a proposed transmission line in that part of the state.

"Several times, we have asked the commission to thoroughly and cautiously review the proposal
to ensure that the proposing company has strong justification for the project," Sen. Howard Marklein, of Spring Green, and Reps. Todd Novak, of Dodgeville, and Travis Tranel, of Cuba City, wrote.

"Do you know whether this power line project is necessary? Many of the residents we represent do not believe that there is a quantifiable need for more transmission."

The PSC has until Sept. 30 to act on the proposed line, which would run between Dubuque and Middleton. Wisconsin ratepayers would cover about $67 million of the costs, which would also be covered by those in 11 other states.

Read the letter:
— Student engineers on UW-Madison's Badgerloop team are working on last-minute tweaks to a prototype high-speed transport device as part of this year's SpaceX Hyperloop Competition held in California.

SpaceX first announced the Hyperloop Pod Competition in 2015, calling for entries from student teams from around the country. The hyperloop is a proposed mode of transportation first described in an open-source design created by Tesla and SpaceX, both of which are headed by inventor and entrepreneur Elon Musk.

In theory, the system could transport people and goods at high speeds by launching them in a contained pod through a sealed tunnel with very low air pressure. The U.S. House recently approved $5 million to create safety standards and regulatory framework for a proposed Great Lakes Hyperloop, that could theoretically travel between Cleveland and Chicago in under 30 minutes.

Student teams from all over the country have been developing prototype pods for this proposed system. As in the previous competitions, teams will be judged based on the maximum speed their self-propelled pod can achieve on a closed course without crashing.

Three separate competitions have been held since the design was first released. The fourth iteration is currently ongoing, ending with test runs this Sunday at the SpaceX headquarters in Hawthorne, Calif.

According to a blog post from the Badgerloop team, a number of improvements have been made to mechanical and electrical subsystems since last year. After a successful preliminary battery test for SpaceX representatives, the next step for the team is to ensure the pod fits onto a rail, to avoid potential issues on the test track.

Keep up with the team's progress here: http://badgerloop.com/media.html
#TOP STORIES#
# WisDOT leader says Hiawatha service could add two daily round trips without Illinois' assistance
# Gov. Evers says state funding for DNC 'open question;' Vos disagrees
# Northern Wisconsin 'CHEESEHEAD' study covers a lot of ground and air
#TOPICS#

# AGRIBUSINESS
– WSMB conducting nematode testing again in 2019
– Protect those animals in the hot weather
# CONSTRUCTION
– Dane County, Middleton christen completion of University Ave. roadway
– Paul Davis breaks ground on new Pewaukee office
# EDUCATION
– Wisconsin schools cancel classes as heat wave broils state
# ENVIRONMENT
– Producer-led watershed protection grants now available
– Study: American white pelican continues to expand across Great Lakes region
# INVESTING
– Curate Solutions closes $1.6M funding round
– Madison AI startup Curate Solutions closes on $1.65M funding round
# LABOR
– Kohl's begins hiring push for back-to-school, holiday seasons
# MANAGEMENT
– Arts advocacy organization Imagine MKE names former Feeding Wisconsin leader as CEO
– Marcus Center president and CEO to retire at end of year
– Paul Mathews to retire as Marcus Center CEO, will help raise funds for campus upgrade
# MANUFACTURING
– Plexus: Fiscal 3Q Earnings Snapshot
# POLITICS
– DNC 2020 host committee releases hype video for Milwaukee convention
# REAL ESTATE
– The Avenue developers to get MEDC loan for purchase of food hall equipment
– Westown Association moving to 310W office building
– See the former Grand Avenue's renovation, which includes expanding floors for offices: Slideshow
# REGULATION
– Bill would overrule historic status, allow Waukesha County to raze building
# RETAIL
– Charlotte Russe to reopen at Southridge next month
– Kohl's begins seasonal hiring
# SMALL BUSINESS
– Scale Up Milwaukee seeking minority- and women-owned small businesses
# TECHNOLOGY
– Madison ranks 25th among top 50 cities for tech talent
# PRESS RELEASES
<i>See these and other press releases:
http://wisbusiness.com/index.iml?Content=82 </i>

Seven04Place: Brings high-quality, affordable housing to Milwaukee
WEDC: Governor Evers will lead trade mission to Japan in September
Board of Commissioners of Public Lands: State Trust Fund Loans approved
Wisconsin Veterans Chamber of Commerce: Congratulates members on recent prominent awards