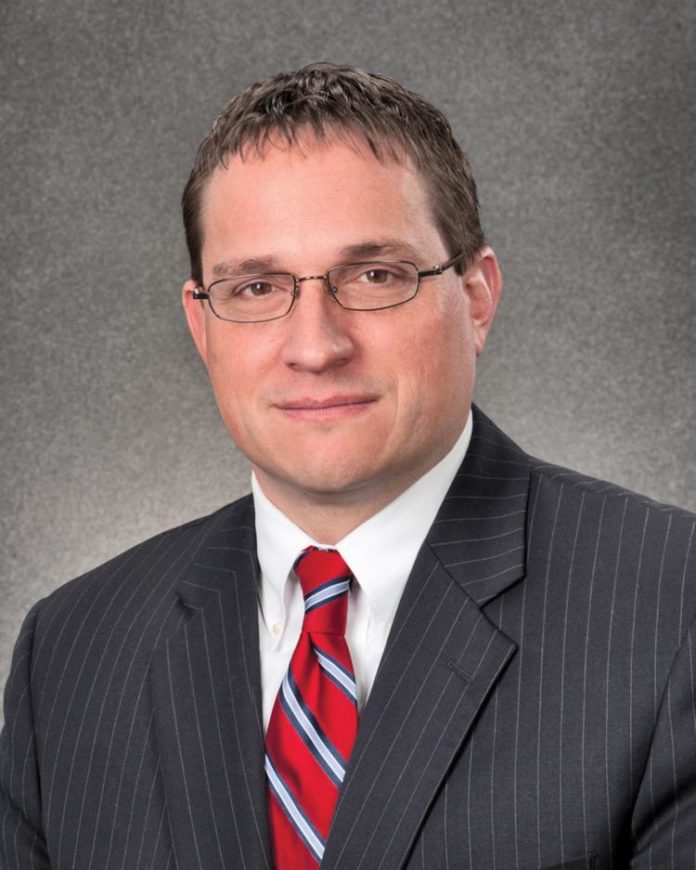 Wisconsin is "starting to turn a corner" when it comes to supporting its physician workforce, according to Wisconsin Hospital Association President and CEO Eric Borgerding.

Borgerding explained that members consistently point to workforce concerns as their most significant hurdle. And with the state's over-65 population growing faster than ever, he says "the demographics are kinda scary."

"The population coming up to take care of them all is nowhere near growing at that rate," he told WisBusiness.com.

In order for health systems to rise and meet that challenge, Borgerding says the state has to find ways to get more people into high-demand careers in health care. That includes doctors and nurses as well as what he calls "allied health professionals," including radiologic technologists, ultrasound technicians, certified nursing assistants and others.

"We have to continue multi-pronged approaches to growing that workforce," he said. "That means expanding capacity to educate more, creating programs."

Borgerding notes the state's two newest medical school campuses, located in Green Bay and Wausau, are now graduating their first and second classes. Based on internal WHA research, he says Wisconsin residents that go to a medical school in the state and then stay for their residency training have an 86 percent chance of ultimately practicing medicine in the state.

WHA has worked with the Medical College of Wisconsin, Gov. Tony Evers and legislators to secure increased state funding for those two campuses, according to Borgerding. And, he adds, MCW largely accepts people from Wisconsin into those programs.

"This is a good example of how public policy should be used to affect a pressing challenge for a state like Wisconsin," he said. "Now we have expanded residency tremendously through these matching grant programs."

By 2021, he says Wisconsin will have about 133 new physicians in those residency slots. And by 2025, he says about 158 doctors will be coming up through those programs, "the majority of which we think will stay here and practice."

"So we're starting to turn a corner as it relates to whether we're exporting physicians, or sort of net gaining physicians in Wisconsin," Borgerding said.

Although the workforce shortage is a broad issue for WHA, Borgerding says the area of behavioral health is of particular concern.

"We're focusing a lot on educating more psychiatrists in Wisconsin," he said. "Enabling more nonphysician clinicians and practitioners to do more in this space."

According to him, that means allowing advanced practice clinicians to "practice more at the top of their license.

"We're very progressive in that area, and a lot more to do," he said. "Again, a workforce issue. Not necessarily creating more nurses or physicians, but in this case, sort of freeing them up to practice their skills more widely in patient care."

Borgerding explains that in Wisconsin, providers of behavioral health care to Medicaid enrollees using telehealth delivery methods have to be separately certified as telehealth behavioral health care providers. He says the state's hospital systems want that to change.

"To us that makes zero sense, and I think it probably makes zero sense to 99 percent of the policy makers in Wisconsin," he said. "It's a good example of a policy that was probably created many years ago, at a time when telehealth was this sort of scary thing. Today that's much different."

Over the past seven years or so, Borgerding says WHA's agenda has expanded "well beyond the walls of the hospital." Although the group's name is unlikely to change anytime soon, he says it's increasingly a misnomer.

"Our agenda and our purview and the things that we expend resources and time engaging on are more along the continuum of care, as opposed to what's going on solely inside the walls of the hospital," he said.

He says that's changed along with the group's members, which increasingly are the health systems of Wisconsin, rather than individual hospitals. He says that includes large systems like Ascension and Advocate Aurora, as well as independent local health systems serving local communities.

"Our agenda has evolved to reflect the evolution of our members, and it will continue to do so," he said.

Listen to a recent podcast with Borgerding on the future of Medicaid expansion in the state: http://www.wisbusiness.com/2019/wisbusiness-the-podcast-with-eric-borgerding-president-and-ceo-of-the-wisconsin-hospital-association-2/
–By Alex Moe
WisBusiness.com