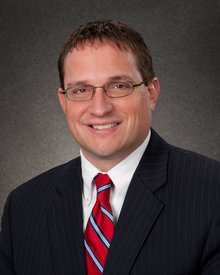 This week's episode of "WisBusiness: the Podcast" features returning guest Eric Borgerding, president and CEO of the Wisconsin Hospital Association.

The discussion focuses on the future of Medicaid expansion in Wisconsin.

"Governor Evers, in fighting so hard for expansion, has clearly put expansion on the table in Wisconsin," Borgerding said. "No question about that."

And he expects the issue to stay on the table. Even as Republicans worked to strip Medicaid expansion from the budget proposed by Evers, Borgerding notes Senate Majority Leader Scott Fitzgerald called the effort a moving target — a positive indication, according to him.

"He knows it will be back, and it will," he said. "Governor Evers is going to have at least one more budget to introduce. And I don't think anyone should think Medicaid expansion won't be back in that budget."

According to him, Evers has started the conversation on Medicaid expansion "at a level and depth" that hasn't existed for many years in the state.

Between now and the next budget, Borgerding advises looking to other states as potential models "to find a compromise" on Medicaid expansion in Wisconsin.

Wisconsin didn't take the federal money for Medicaid expansion, but the state's Medicaid program, BadgerCare Plus, covers people who earn up to 100 percent of the federal poverty level.

"I think that between now and the next budget, we could see a lot of things happening from other states that could provide a viable pathway for Wisconsin to achieve recognition of the expansion that we've done," he said.