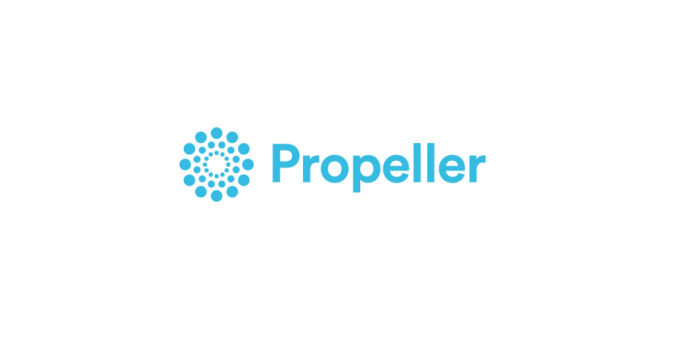 New research from Cleveland Clinic and Propellor Health finds the Madison company's digital medicine platform reduced hospital visits for patients with respiratory diseases.

In a study published last month in the Journal of Telemedicine and Telecare, researchers explored the use of electronic inhaler monitoring in combination with a disease management program. They worked with patients who had COPD, or chronic obstructive pulmonary disease.

Researchers Amy Attaway, Umur Hatipoglu, Richard Rice and Khaled Alshabani assembled 39 patients with COPD who had visited the hospital or emergency room at least once that year.

The patients were given rescue inhalers fitted with electronic monitoring devices. They were monitored between October 2016 and May 2017 by a team of scientists using Propellor's platform.

To enable remote tracking, small sensors were affixed to patients' COPD inhaler medication. Those sensors send information to the patient's smartphone, which acts as a "data hub." From there, notifications were sent to doctors when controller inhalers were not used for four days straight, or when rescue inhaler use increased. That helps guide disease management.

Over the study period, researchers found "a significant reduction" in COPD-related health care utilization, compared to the year before enrollment. Patients in the study had an average of 2.2 trips to the hospital, compared to an average of 3.4 trips in the previous year.

Cleveland Clinic also found a reduction in health care utilization from all causes, but that was not statistically significant. Still, researchers said the trend in their data suggests a larger sample size may have demonstrated statistical significance.

According to the clinic, the study represents the first-ever research on the impact of electronic inhaler monitoring and a disease management program on health care use for COPD patients.

Hatipoglu, a respiratory medicine specialist, explains that patients with COPD are usually prescribed inhaled medications.

"It's really the cornerstone of their therapy, and when they return to the clinic we do ask them whether they're using their medications, but the reality is we never know how adherent patients are objectively," he said. "Electronic inhaler monitoring allows us to assess inhaler adherence at the point of care."

Around the country, more than 11 million people have COPD. And, according to the Cleveland Clinic, COPD is the third-leading cause of death by disease in the United States.

Before the study was undertaken, researchers had recruited 45 patients, but only 39 were included in the final analysis. Of the six patients excluded, four died and the two others had serious medical conditions aside from COPD that drove their health care utilization.

The mean age for patients was 68.6 years, and the cohort had 20 males and 19 females. Twenty-seven of the participants were white, and 12 were African American.

Patients were given an end-of-study survey, which highlighted several hurdles to medication regimen adherence, including forgetfulness, exhausted medicine supply, lack of effectiveness and financial barriers.

"Future programs should also focus on identifying barriers to adherence and solutions to their root causes," study authors wrote.

See the full study: http://www.wisbusiness.com/wp-content/uploads/2019/06/Cleveland-2019.pdf