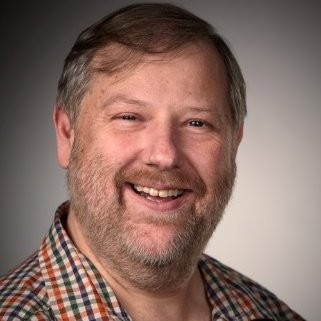 The founder of a Milwaukee-area firm says state trade missions like last week's trip to Japan have helped him grow his business and connect with cultures around the world.

Bob Gross is founder and owner of Gross Automation, which has been distributing industrial automation and electrical control components for more than 25 years. State trade missions have brought him to the United Arab Emirates, Germany, France, Australia and Japan most recently, which he sees as a prime market for his company's products.

This wasn't his first time in Japan with state leaders, as he joined then-Gov. Scott Walker on a trade mission to Japan two years ago. This time around, Gov. Tony Evers led the mission, which coincided with this year's meeting of the Midwest U.S.-Japan Association.

Gross said the two experiences were different in a number of ways, contrasting Evers' quieter style with Walker getting enthusiastic standing ovations from rooms full of business leaders. But at the end of the day, Gross says both governors made a positive impact on the trade efforts they led.

"One of the nice things about the governor going is, no matter who it is, the governor opens doors," Gross told WisBusiness.com in a recent interview.

About three and a half years ago, before Gross had joined in any of the state trade trips, his company was getting about 5 percent of its business from exports. That's now risen to 12 percent, while his business overall has grown 40 percent during that period.

Out of the 11 scheduled business meetings he attended last week, he says "not one was a dud." With the help of an interpreter, he met with leaders from large Japanese firms, including several with operations in Wisconsin. These meetings were set up by a local firm contracted by the Wisconsin Economic Development Corp., which organized the trip.

One of his goals for last week's trip — accomplished in part with gifts of Milwaukee-made bourbon — was to thank existing business partners. On top of that, he prepared a pitch aimed at expanding relationships with some of these clients to their international facilities.

"I got resounding maybes from everybody," Gross said with a laugh. "They're very polite; the Japanese never say no."

Aside from scheduled encounters, he had about a half-dozen unscheduled interactions with representatives from various firms.

Gross went into the trip looking to identify second- and third-tier supply chain members that feed Foxconn's operations. He managed to connect with someone representing an electronics manufacturer that produces glass lenses for smartphone cameras that eventually make their way into Apple iPhones. He's optimistic he can leverage that connection.

In his travels to Japan, Gross has found politeness and punctuality are highly valued in the country's business culture. Unlike many American business meetings that end with visitors being told to find their own way out, Gross says executives he met with walked him all the way to the elevator.

"Then they bowed, and they stayed bowed until the door closed," he said. "They didn't just bow quick and leave… This happened over and over again."

When business leaders were joined by Evers at the Kikkoman site toward the end of the trip, he said the company's entire management team lined up in front of the building to see them off. Gross said they all bowed and stayed in that position as the Wisconsin delegation drove away, until they were out of sight.

Business meetings in Japan are held precisely on schedule, according to Gross, with the expectation that everyone involved shows up on time.

"From a cultural standpoint, it is different," he said.

During last week's trip, Gross said he handed out more than 100 business cards during meetings and at the various events he attended. But that simple exchange carries more weight in Japan, according to him.

"You don't just hand someone your card and say, 'Hey, I'm Bob.' You take your card in both hands, you slightly bow and present your card with both hands," he explained. "Then you accept their card with both hands, say thank you very much and a little bow."

He adds: "It's almost a little bit of a ritual. It's really cool because you're showing respect to the other person by taking the card with both hands and reading it, and having him introduce himself formally to you."

Gross said he will likely return to Japan in December to "do clean up" on the work he started last week. And he plans to return again in two years for the next meeting of the Midwest U.S.-Japan Association.

See an earlier story on the trade mission: http://www.wisbusiness.com/2019/evers-discusses-language-roadmap-initiative-at-conference-in-japan/
–By Alex Moe
WisBusiness.com