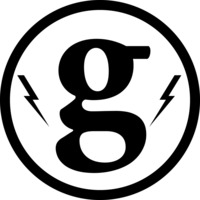 The graduating cohort of entrepreneurs from gener8tor's Accelerator Studio program have created startups based on consumer products, software and connected systems.

Founders for these early-stage companies will pitch their business models next month to an audience of investors, startup leaders and other community members as part of the program's Premiere Night.

This year's event will mark gener8tor's eighth anniversary and the completion of the inaugural Accelerator Studio cohort. Entrepreneurs joined the studio in late August with no concept yet for a company. Over the past four months, they worked with program staff to create and develop a product or service, develop a prototype of some kind and start reaching customers.

Gener8tor Milwaukee Managing Director Ben Stanley said each founder has connected with more than 100 mentors and customers and pitched to more than 80 investors from Wisconsin and elsewhere, including New York City, Los Angeles and San Francisco.

Organizers recently announced Microsoft President Brad Smith will keynote the event.

"Innovation has always been an important part of this region's proud past, and accelerators like gener8tor are making sure that it's equally part of its exciting future," Smith said in a release. "I'm looking forward to hearing what these newly minted Wisconsin-based entrepreneurs are working on."

One of the presenting companies, Last Lock, has a "smart cylinder" product that can upgrade mechanical lock systems with electronic sensors. Users can digitally manage and track lock access. The company will be presented in December by Jack Ryan, CEO and founder.

Another participating startup, Altin Labs, has an industrial machine monitoring solution aimed at manufacturers. The company's technology supports real-time performance monitoring to get ahead of potential issues. CEO and Founder Ahmen Kanan will address Premiere Night attendees.

Cloudux has a software-as-a-service platform that aims to simplify the coding process for software engineers working with distributed networks. The company will be represented next month by CEO and Founder Ante Grgic.

The fourth presenting company, Alive and Well, sells sustainable hair care products. Customers get a starter kit with reusable bottles and receive refills each month. Rita Roloff, CEO and founder, will pitch the company's business model next month.

All four of these companies are Wisconsin-based Delaware C-Corps. And each is getting a $100,000 cash investment from gener8tor.

The Dec. 17 event will be held at Turner Hall in Milwaukee and will feature a performance from local EDM artist Crystal Knives, who graduated from gener8tor's Backline musician accelerator that's run in partnership with 88Nine Radio Milwaukee.

See an earlier story on the Backline accelerator program: http://www.wisbusiness.com/2018/backline-music-accelerator-cohort-nearing-end-of-program/

See more on the Accelerator Studio: http://www.gener8tor.com/apply