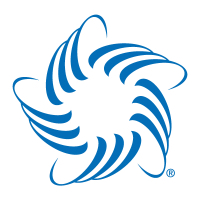 Kristine Seymour, a partner with Michael Best Strategies, says startup innovations could be key to fixing what she sees as a broken health care system.

"My experience is, there's a recognition of people who are in health care, that the way we reimburse and the way the system works is broken and we need to change that," she said yesterday at the Early Stage Symposium in Madison. "I think digital solutions in health care are one way to do that."

The annual conference is held by the Wisconsin Technology Council to spotlight and connect startups, researchers, entrepreneurs and investors. Seymour spoke as part of a panel of health care industry experts.

In her remarks, she stressed that startups need to understand and leverage the financial return on investment when pitching their solutions to companies. That can include hospitals and health systems, as well as payers like insurance providers.

"There's a new ROI, because you're displacing some practice or service that goes on today," she said. "Make sure that you've thought through, is it saving money for the whole system? And if it's not, you better have a good reason why it's still an additional cost that a payer or provider should take on."

WEA Trust Chief Medical Officer Tim Bartholow agreed the U.S. health system has a cost problem, noting "deductibles are rising in rapid fashion." Over the next few decades, he says providers, payers and others in the system have "an obligation" to enhance care while driving down related costs.

"I think there's extraordinary opportunities for us in this sector to think about how it is that we can actually make care better more quickly, and frankly more affordable," Bartholow said.

In his role as chief business and strategy officer for Gundersen Health System, Bill Farrell said he's "constantly scanning" for startups that can provide solutions to specific problems as well as system-wide improvements.

"We're looking for some home runs too," he said. "We're looking for, where's our future revenue going to come from?"

He described a strategy of "subsidizing future revenue" with solutions born out of startup companies, to get ahead of possible disruptive competition in the coming years.

"Because we believe we are going to have a pretty massive change in the next leg of the journey, and we're going to lose some of the revenue that we have [to] disruptors that are primarily digital, coming after the front end of the business," Farrell said.

Jed Roher, a shareholder with Godfrey & Kahn, noted that $1.5 billion was invested globally in digital health companies in the third quarter of 2019.

For 2018 overall, that number was around $8 billion by some counts. Though that's expected to be slightly lower for this year, he says "the dollar volume is tremendous" for digital health investment.

"In health technology as in other VC-funded industries, we're seeing the deal size go up," he said, noting the average deal size in health tech has exceeded $20 million. "But the number of deals is going down… showing a downtrend in the number of health tech deals for the first time in 10 years."
–By Alex Moe
WisBusiness.com