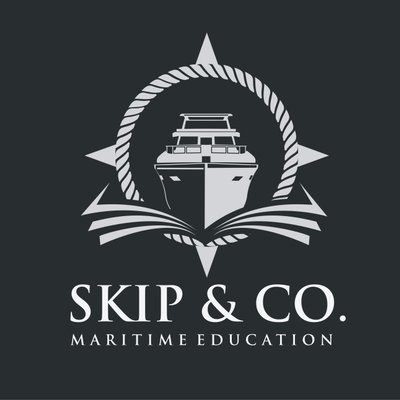 More than 690 commercial and recreational boating deaths have occurred since 2015 because of collisions at sea, according to the co-founder of Skip & Co. Maritime, Robert Carsey of Fond du Lac.
He says recent investigations of these accidents have revealed a large operator training gap, resulting from competing demands on modern mariners.
In the past, most mariner courses have been offered in person. This approach can be difficult for mariners since course schedules don't always align with the ship's operational schedules, according to Carsey. He says obtaining a license can be logistically challenging for mariners, resulting in a lack of proper training at sea.
Skip and Co. Maritime intends on removing many of these barriers through modern, e-learning technology.

Company leaders presented yesterday in Milwaukee as part of the "Diligent Dozen" in the Wisconsin Governor's Business Plan Contest, during the first day of the Wisconsin Entrepreneurs' Conference. Contest winners will be announced today at Venue42 in Milwaukee.
"While earning my commercial maritime licenses, I faced multiple logistical challenges which made it difficult for me to complete the requirements," Carsey said in an earlier interview. "From my time in the Coast Guard, I found that many sailors experienced the same challenges. I realized there must be a better solution."
The online courses will provide interactive, digital trainings that are required for students to earn or renew maritime licenses, according to Carsey. This flexible approach allows mariners to complete training on their own terms.
"Mariners will no longer have to travel to training providers or sacrifice day-to-day tasks to complete in-person trainings. This convenient approach will allow them to better focus on the material, ensuring they truly understand the material and meet learning goals. Ultimately, this will create safer mariners, vessels, and operating environments," Carsey said.
Skip & Co.'s initial target market is military personnel and government agencies with waterborne components. But the course will be open to anyone.

Currently, the company has 40 military/government students and 10 commercial mariners scheduled for the first course offering being launched this month. Cost will average about $750 per student.

"Throughout the first year, we will use the feedback from the first course to continually improve the overall user experience. Once we've ensured a positive, easy-to-use experience for our students, we will launch additional courses," said Carsey.
In the future, Skip & Co. plans to partner with colleges to offer its courses as continuing education credits. An additional benefit of this partnership is that active duty personnel may be able to use government funded educational benefits to pay for the courses, according to Carsey. This partnership could provide vocational training to military veterans.
See details on the Wisconsin Entrepreneurs Conference: http://wisconsintechnologycouncil.com/entrepreneurs-conference/
–By Kate Schmidt
Schmidt graduated in May 2019 from the UW-Madison Department of Life Sciences Communication.