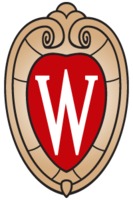 With grant support from NASA, a team of scientists at UW-Madison is seeking to improve "shared control" robotics, in which robots and humans work together to do complex tasks.

Led by Prof. Bilge Mutlu, a professor of computer science, industrial engineering and psychology, researchers are partnering with Boeing to design robots that could perform certain tasks required for manufacturing aircrafts.

"We identified a number of processes in aircraft manufacturing where this shared control could help," he said. "Take riveting. There are thousands and thousands of rivets that have to be banged in there to join the metal of an airplane together. That's hard, repetitive work."

His team has also identified sanding metal, painting and piecing together components in tight areas as areas of potential improvement. Having a human-guided robot perform these tasks could reduce risks to health and safety, without sacrificing the skilled personal touch that human workers bring.

The robots they're working on are different from industrial robots used in many manufacturing assembly lines, as they are less physically powerful and dangerous to people but also more versatile.

"For a long time, the best factory robot has been one that you set up, and you don't touch for two years. It does the same thing over and over, unchanged, a million times," Mutlu said.

By contrast, the robots being developed at Mutlu's lab don't necessarily have a preset task. Operators rigged with sensors and controls can manipulate the robots' arms, and the robots themselves play a role in coordinating movement, making operation easier for new users, according to UW-Madison.

The research team has received a $3 million grant from NASA Aeronautics to develop the technology. Over the next three years, Mutlu says he hopes to bring a robot manufacturing platform from UW-Madison to Boeing labs, where the technology could be developed "for worldwide use."

But before that can happen, Mutlu says lots of testing will be required at the Madison lab.

"Eventually we want to take it to Boeing and actually demonstrate it there," he said.

Mutlu heads the Wisconsin Human-Computer Interaction Laboratory, which studies the interplay between humans and computers. 
See more on work being done at the HCI lab: http://hci.cs.wisc.edu/