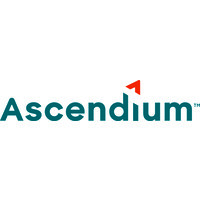 With the state's business community and other leaders clamoring for more skilled workers, school districts around the state are working to ensure more students are ready for college.

Thirteen public school districts are participating in a new program that uses text reminders to highlight critical deadlines and tasks for college enrollment.

The Text Steps project, funded by Madison-based nonprofit Ascendium Education Group, was first piloted by the Madison Metropolitan School District in 2015.

According to Ascendium, 40 percent of high school graduates from low-income households who are accepted to college fail to enroll in the fall. Students are responsible for securing financial aid, arranging housing and other activities, and sometimes they fail to do so.

Joe O'Brien, program coordinator for the Sheboygan Area School District, notes that most high school students are essentially glued to their phones.

"Emails tend to get lost, and text messaging has proven to be the most effective way to communicate with students. This allows for the graduates to read the text when they can and respond when they can," he said.

Sheboygan's program sends texts to 140 students through the program, and O'Brien says about 70 percent are actively engaged.

Jill Savick, a high school counselor and coordinator for the St. Francis School District, says she enjoys communicating with students through the program.

"All of the relationship-building that I have done with them has paid off as students are responding to the texts," she said. "I can't wait to use this with our seniors next year."

Ascendium Education Group provided $630,000 in grant funding to expand the Text Steps program to the 13 school districts testing it this year.

Those districts spent several months preparing to launch the program and recruiting students before starting to send messages in June. Participating students receive about one text per week. Students can send back any questions they have, sparking conversations related to college readiness.

Since being the first to pilot the program about four years ago, MMSD has continued the texting project on its own. According to a release, that pilot helped Ascendium staff better understand how to support school districts' implementation. The nonprofit provides technical assistance to all participating schools.

Amy Kerwin, Ascendium's vice president of education philanthropy, says the program will help more students from low-income backgrounds reach their academic goals.

"MMSD is a perfect example of what we hope happens with the 13 school districts that are participating this year," Kerwin said. "They saw enough value in the program to warrant continuing it beyond our period of support."

Newly participating school districts include Adams-Friendship, Antigo, Fort Atkinson, Green Bay, La Crosse, Monroe, Racine, St. Francis, South Milwaukee, Watertown, West Allis-West Milwaukee and Wisconsin Rapids.

See more on the project: http://www.ascendiumphilanthropy.org/community/strategy/scaling/text-steps
–By Alex Moe
WisBusiness.com