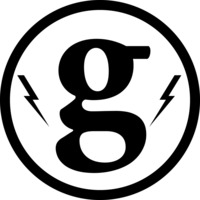 A new program from gener8tor and American Family Insurance aims to find for-profit solutions for reducing incarceration rates in Milwaukee.

"We're not finding many startups working in this space of reducing incarceration," said Lauren Usher, director of gener8tor's gBETA Social Impact program. "It's usually nonprofits in that space that are limited by the grants they get, which come with their own set of requirements."

Because startups aren't bound by the same rules as nonprofit organizations, Usher says they could approach the issue from new angles.

"Startups are another way to address the problem that would in some ways improve sustainability," she told WisBusiness.com. "They can have a sustainable revenue flow to address problems in a more consistent way."

With headquarters in Madison, Milwaukee and Minneapolis, the nationally ranked startup accelerator has a number of programs supporting entrepreneurs and the companies they launch.

One of those is gBETA, a free seven-week accelerator program for early-stage startups. These programs are held in a number of cities and regions including Detroit, Cincinnati, Toronto and other areas, aimed at entrepreneurs with local roots.

As part of the gBETA Social Impact program, the new effort aims to bring more economic opportunities to people re-entering society after being incarcerated. Usher says ideas could cover housing, jobs or other resources aimed at improving the outlook for these individuals.

"It's an important issue nationally, and it's a huge issue in Wisconsin," she said, noting that African-American residents of the state are disproportionately incarcerated compared to other groups. "That's the reason for our focus."

Through a partnership with the American Family Insurance Institute for Corporate and Social Impact, gener8tor is holding an event later this month in Milwaukee to brainstorm promising fixes to this problem.

Usher stresses the event is open to anyone who has an idea for reducing incarceration rates and recidivism in the Milwaukee region. That includes people with no experience starting a business, as long as they have a new strategy to help those who are incarcerated.

"We'd love to help people build it from scratch, that's a possibility," she said. "And for people who've started the idea and began growing it, we're open there too."

The event will feature a panel discussion with local experts, including people who were formerly imprisoned and others who work to help them. After the discussion, attendees will break into groups to discuss ideas and strategies, some of which could eventually be launched as startup companies.

After that event, she says the top plans will stay connected to the program, with follow-up meetings for further brainstorming.

"We will keep providing ongoing support for the solutions they've generated," Usher said.

About a month later, she says participants will present their ideas at another event in September, for which details have yet to be announced.

Some elements of the program are still up in the air, such as who will own the ideas once they've been fleshed out to form the basis of startup companies.

"We're still trying to figure out what will happen with that," she said.

The program kicks off at 5:30 p.m. Aug. 28 at Sherman Phoenix in Milwaukee. One of the featured speakers is Shanyeill McCloud, founder and president of Milwaukee-based Second Chance Staffing, which helps people with nonviolent criminal backgrounds get access to housing, higher education and jobs.

The event is free and open to the public. Tickets are available here: http://www.eventbrite.com/e/gbeta-social-impact-milwaukee-tickets-67536195579