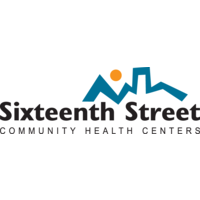 A new behavioral health center planned for the south side of Milwaukee aims to address rising demand for mental health services among underserved Hispanic communities.

Sixteenth Street Community Health Centers is launching the new clinic in partnership with the Milwaukee County Behavioral Health Division. Some of the financial support comes from Froedtert & the Medical College of Wisconsin.

The facility will be located in one of the four Milwaukee County zip codes with the highest number of people in need of behavioral health services, according to a release. The area has a significant number of Spanish speakers, and Sixteenth Street President and CEO Dr. Julie Schuller emphasizes the importance of culturally relevant and competent care.

She explains the clinic has been expanding behavioral health services over the past decade or so, as recognition of mental health issues has grown. Now, she says, existing sites are "full to the gills," and more space is needed to continue expanding services.

"We have always had as a mission to serve people regardless of cultural, linguistic and economic barriers," she told WisBusiness.com. "We provide services to people with no insurance, people with Medicaid."

Plus, she says, all services are provided in both English and Spanish. She noted concerns around immigration are leading to heightened depression and anxiety among Hispanic populations in the state. Sixteenth Street is seeing more patients than ever, and demand for services keeps increasing.

The system of clinics serves about 40,000 patients each year, with more than 150,000 annual visits and around 75 clinicians working at the various locations.

Numbers from Health Compass Milwaukee show that 45 percent of Hispanic adults in Milwaukee County have a diagnosed mental health condition, compared to 22 percent for all adults. Latinos in Milwaukee often struggle with a lack of health resources and insurance coverage, including prescription coverage and access to clinical services.

And for all groups in the county, access to health care, mental health and substance abuse services rank among the top five health issues, according to the county's latest community health needs assessment.

Once the new clinic opens late next year, Sixteenth Street and BHD services will be provided on the same floor. Sixteenth Street plans to serve 800 people in its first year, with about 3,200 planned encounters, while BHD plans to serve around 1,250 during that year.

"We have provided additional services, and tried to pay attention to the social determinants of health," she said. "Some new programs at the new site will allow us to build on that capacity."

One of the programs to be added with the new clinic is known as comprehensive community service, or CCS. The program coordinates care for people with mental illnesses, including nutrition services and fitness programs — "things that will help people to heal and recover."

Another new service will connect clients to others who have experienced mental health issues for peer support mentoring. Schuller says Sixteenth Street has wanted to launch programs like these before but simply hasn't had the space.

Sixteenth Street is celebrating its 50th anniversary this year, after growing from one location to seven in the south side of Milwaukee. It's grown from a medical clinic to include dental hygiene and behavioral health as well as social services.

Once the newly announced clinic launches next year and another in development opens after that, Sixteenth Street will have nine active locations in the city.

The new 32,000-square-foot building will be owned by Sixteenth Street, and BHD will rent about 5,000 feet of the space. Froedtert & the Medical College of Wisconsin contributed $3.7 million to the project, after recently donating $6 million for another new Sixteenth Street medical clinic being built several blocks away.

"It's thanks to their generous donation that we're able to do this," Schuller added. "They have been great partners in terms of allowing us to determine what we need, and then they're very supportive around those needs."