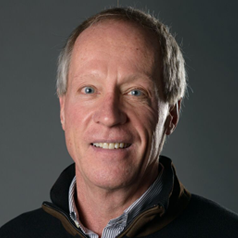 Tom Krummel, the co-director for Stanford University's Biodesign program, says up-and-coming entrepreneurs should be looking for a problem to be solved, rather than the technology to solve it.

"Technology-driven innovation inevitably becomes the hammer looking for the nail," Krummel told WisBusiness.com. He's the keynote speaker for the upcoming WARF Innovation Day, an annual event highlighting cutting-edge research happening in the state. This year's event will be held Nov. 5 at Monona Terrace in Madison.

In his address, Krummel plans to discuss some trends in applied technology, drawing on his background as a surgeon, entrepreneur and educator. Over the past several decades, he's seen a gradual shift in health tech innovation as the importance of the value proposition becomes more central.

"I'll contrast that to 10 years ago, where if something was 10 percent better at twice the cost, that was all green lights," he said. "Now it's clear that in med tech, health tech… if you can't clearly enunciate the value proposition, you're dead in the water."

He sees potential for innovation in the area of mobile technology — "these supercomputers we all carry around called smartphones." From global positioning to leveraging new types of sensors in creative ways, Krummel views mobile-enabled technology as particularly compelling.

Through numerous positions with groups like the Stanford University School of Medicine, the American Board of Surgery, the American College of Surgeons and others, Krummel has mentored more than 200 students, residents and post-docs during research training.

He says the most exciting aspect of his field is working with the next generation of young researchers and entrepreneurs he says can often make key observations missed by the older generations.

"That's the fountain of youth," he said. "That's where the passion and commitment is, where the wellspring comes from."

Around 20 years ago, Krummel and collaborators started the Stanford Byers Center for Biodesign on the premise that early stage biotech innovation can be taught. Now, he says, that hypothesis has been proven.

More than 1,000 students have gone through the program and have started more than 50 companies that have collectively brought in more than $800 million in funding. And more than 2.5 million patients have been treated with medical technologies developed by Stanford University students.

Krummel has received more than $3 million in research funding over his career, focusing on applying software to simulation-based surgical training, and surgical robotics. He notes more than a dozen surgical robots are coming down the pipeline, adding "that's a major trend."

Along with the advancement of automated robotics, Krummel pointed to the development of image analytics and artificial intelligence as important for the medical technology field. More and more information is constantly being collected that can provide complex insights about people on an individual level, or across entire populations. He envisions "learning robots" that could improve over time by gathering and processing data on their own performance.

As virtual reality and augmented reality continue to develop, the field of simulation-guided surgery also benefits. Krummel has been working in this area for more than 25 years, and says "now, AR is here and VR is coming at a high rate of speed."

He attributes this acceleration in part to computational power increasing, as the cost of the required technology has fallen.

"It's no longer on the bleeding edge of expensive technology," he said. "Consumer VR is at a price point that's actually affordable."

WARF Innovation Day will feature a number of researchers from various UW-Madison departments including engineering, agriculture and life sciences, medicine and public health and others. And several presentations will be made by researchers from other UW schools, including UW-Platteville and UW-Milwaukee.

See more on the event and register here: http://www.warf.org/through-programs-and-events/for-inventors-entrepreneurs-and-researchers/innovation-day.cmsx

Listen to a recent podcast with Greg Keenan, manager for the WARF Accelerator Program: http://www.wisbusiness.com/2019/wisbusiness-the-podcast-with-greg-keenan-warf-accelerator-program-manager/
–By Alex Moe
WisBusiness.com