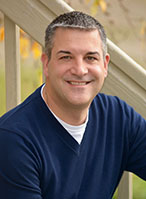 This week's episode of "WisBusiness: the Podcast" is with Greg Keenan, manager of the WARF Accelerator program.

He discusses some of the research being commercialized through the program, which will be showcased at the upcoming WARF Innovation Day in early November in Madison.

"As you might imagine, this campus covers a very broad spectrum of technologies," he said. "Our program supports everything from medical devices to innovations in food and ag, to material science to chemistry."

He says the program has more than 100 technologies in the Accelerator portfolio alone, each of which has received investment from WARF.

"We talked about the challenge of connecting with industry — this is one way we're doing that, by highlighting these technologies and trying to increase that engagement with industry and the community," he said. 
Listen to the podcast below, sponsored by UW-Madison: