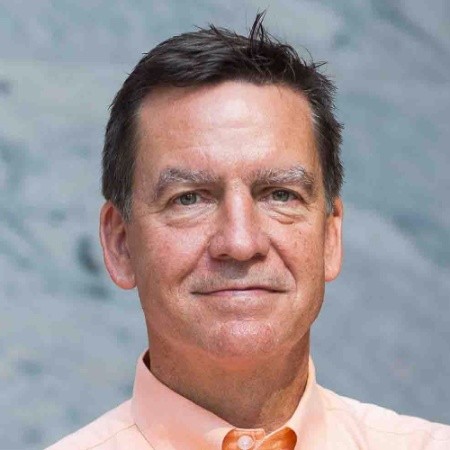 The founding director for UW-Madison's new School of Computer, Data and Information Sciences, Tom Erickson, aims to boost industry-sponsored research by working more closely with company partners.

"We want to dramatically increase the collaboration we have with industry," Erickson told WisBusiness.com.

As a veteran entrepreneur who's worked with more than 10 software companies around the world, he brings "a number of fresh ideas about what's going on in business." In a recent interview, Erickson noted the university often falls behind peers in terms of industry-sponsored studies, but he sees the new tech-focused school as an opportunity to do more.

As an example, he says data scientists could work with researchers from the School of Human Ecology to leverage complex data on pricing and purchasing trends for retailers in the state.

"What should Kohl's be doing to create new pricing mechanisms based around supply and demand of certain products?" he said. "We want to open up and create ways to collaborate with faculty."

Erickson said the new school's leadership has been tasked with increasing research output in high-tech areas like big data, machine learning, security and user-computer interactions.

"These are big challenges for us, for society and for the future," he said. "We want to increase the research output in these areas that are really relevant, that will have a significant impact on society downstream."

Another charge for the new school is to increase the availability of computer science and data studies classes, which are currently overloaded with students. Computer sciences became UW-Madison's most popular undergraduate major in 2018 with 1,560 students.

Erickson says the university will have to offer more classes in these high-demand areas. And he aims to increase computer literacy across the entire campus as well as for other residents of the state.

Tom Still, president of the Wisconsin Technology Council and member of the task force that recommended creating the new school, says computing has become an extension of the traditional "3 R's" — reading, writing and arithmetic.

"Not everyone will be a coder or a data analyst, but having some basic background around the theory of computer science and why it's important to people in just about any walk of life is vital," Still told WisBusiness.com.

Erickson, a 60-year-old Mondovi native, graduated from UW-Madison in 1980 and later went on to co-found a software company called Acquia in 2008 before stepping down from his position as CEO in 2017. He's been in the industry for nearly 40 years, and says "typically universities are nervous about people like me."

But in this case, he believes his past work with Acquia's open source coding network sets him up well for the academic environment. He says he understands what data scientists and computer science specialists are doing in the field — "what skills they have, what skills they need, and growth prospects for those professions."

During his time at Acquia, Erickson was working with "arguably the largest open-source community for software in the world," with tens of thousands of developers. He said each of those programmers acted in an entrepreneurial fashion, bringing their individual contributions to the open-source platform.

He sees working for a large research university like UW-Madison in much the same way, with faculty members also acting as entrepreneurs of a sort. They choose their research targets and in some cases what they teach, guiding their own academic path.

Erickson says he's had "a fair bit" of experience working with individual entrepreneurs, getting them aligned on a common vision and common goals.

Much of his prior work was related to large enterprise software systems often used by large companies or government agencies. He's worked on web content management systems and other "back office" systems needed to run large enterprises — what he calls the "bigger, harder problems" of the software world.

"It's very different from building an app on your phone," he explained. "It's an engineered product with a long-term lifetime. That's been my career."

But in the past five years, he's been intrigued by the possibilities presented by analytics and big data.

"What gets me excited is how data can be used in every discipline to improve that discipline's core understanding of what's going on, so they can make better decisions," Erickson said.

In health care, big data is being used to understand and examine cells in entirely new ways, ushering in better detection of diseases and other health issues. And in agriculture, complex information is analyzed to optimize productivity for various types of land and different crops.

"In Wisconsin, particularly in dairy science and cattle, having more data and being able to use that data is a challenge," he said. "How do you use that smartly? That's become a big passion of mine."

This push to capitalize on more of the available data comes at an opportune time, as Wisconsin continues to improve its "academic computing capacity," according to Still.

Still notes the Milwaukee School of Engineering is close to dedicating its $34 million Diercks Computational Science Hall, while UW-Milwaukee is working with Northwestern Mutual on a data science institute and other partnerships related to industrial productivity, "smart cities," and self-driving vehicles.

At the same time, Still says Marquette University is "building a reputation around its expertise" in cybersecurity and data science. And the Milwaukee Institute is working to improve the overall infrastructure and usage of resources in southeast Wisconsin.

The new data science school at UW-Madison is expected to collaborate with the American Family Insurance Data Science Institute, created earlier this year.

"The list goes on, and it all speaks to the fact that Wisconsin industry, entrepreneurs and emerging companies will have more opportunity to flourish with those kinds of resources," Still said.

In his new position at UW-Madison, Erickson feels driven to improve diversity, inclusion and equity in the computer and data science fields. That means the new school will "absolutely have to have a focus on targeted minorities and gender diversity."

"We have an opportunity to combine some best practices and really do a lot around this area," Erickson said, adding it's a subject he's "extremely passionate about."

He says the Information School — which will make up the new school along with the Department of Computer Sciences and the Department of Statistics — is doing an "excellent job" with this effort, already bringing to the table some techniques and ideas for getting more diverse students into the field.

"This is a challenge that society has to address," he said. "The number of workers in tech is just going to increase. It's vital that underrepresented people and women feel like they have just as much opportunity in this area as anyone else."  
–By Alex Moe
WisBusiness.com