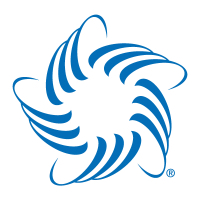 Milwaukee entrepreneur Jessica Bell is going into this year's Early Stage Symposium with a new focus on sustainability for her startup HaloVino.

After closing on a $355,000 early stage round late last year, Bell says she's gearing up to raise more funds as she prepares for a pitch presentation and meetings with investors at this week's conference. The annual Early Stage Symposium is being held by the Wisconsin Technology Council Nov. 6-7 in Madison.

"When it comes down to it, investing is a face-to-face business," Bell told WisBusiness.com "It's a little like dating — you've got to find the right fit for your company and for the investor. It's a great place to start building relationships that are so necessary when you need to raise capital."

HaloVino debuted its disposable shatterproof wine glass in summer 2016, and has since piloted the product at a number of outdoor festivals and sporting events. Now, Bell says she's looking to expand into other beverage categories, including cups for beer and other popular drinks. Plus she says the new focus on sustainability is crucial for a business that sells plastic cups.

According to Bell, the U.S. live events industry spends $30 billion each year on plastic cups. By focusing only on wine, she says it would be "difficult to make the numbers work for a high-growth entity." By expanding to other drinks, she hopes to diversify the business and drive growth more quickly.

Jessica Boling is one of this year's conference co-chairs and director of operations for Silicon Pastures, a Milwaukee-based angel investor group that's celebrating its 20th year in 2020. She says the Early Stage Symposium helps investor groups like hers find new opportunities for investment in the state.

"Through investing in early-stage companies, that's how we get more economic growth, how we keep talent here," Boling said.

Silicon Pastures largely focuses on startups in advanced manufacturing, information technology and health care. In addition to the angel network, this week's conference will host dozens of other investor groups, from early-stage angel networks to more established venture capital firms.

Forty-three companies are slated to pitch to potential investors and others at this year's conference, including HaloVino. Bell will present to a large crowd as well as investor groups from Wisconsin and the Midwest as part of the Tech Council Investor Network track. And she's taking part in the fast-paced Investor Intros track, which places her in curated meetings with potential investors. A release from the Tech Council shows more than 430 one-on-one meetings have been planned for the two-day conference.

Bell plans to discuss a new strategy to improve the recycling process, in which each individual cup will be coded to enable product tracking.

"We are working to hopefully start tracking the flow of waste in our company," she said. "We're trying to not only motivate, but keep accountable not only ourselves but other companies."

Funds raised by HaloVino in the upcoming push will go toward the company's infrastructure, Bell explained. Recent pilots at Summerfest in Milwaukee and the large SouthBeach Wine and Food Festival in Miami provided opportunities to test a "closed loop recycling program," which aimed to collect and recycle used cups.

By partnering with a recycling business, Bell said, all the recycled plastic was remade into other consumer products.

"It was a small pilot, but it showed us that what we're dreaming of could happen, and it's not costly or complicated," she said. "What was important was the partnerships we formed to make it work."

As she prepares for her pitch presentations and investor meetings this week, Bell says she's excited to explain her ideas and get informed feedback.

"We're keen to see the responses we get on this novel concept," she said.

Get more details on this week's conference: http://wisconsintechnologycouncil.com/early-stage-symposium/

See an earlier story on the company: http://www.wisbusiness.com/2017/halovino-a-solution-to-the-hurdles-of-outdoor-wine-consumption/

See the website for HaloVino: http://halovino.com/
–By Alex Moe
WisBusiness.com