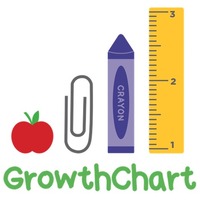 Parents expect childcare providers to focus on the ever-changing needs of their children. What they may not know is that providers are often distracted by record-keeping.
These providers are now able to document children's daily report using a hands-free technology software called GrowthChart.
Patricia Wooldridge, co-founder of GrowthChart and owner and director at Mariposa Learning Center, has created this voice-recognition device for teachers to record and document students' progress.
Mariposa Learning Center is a nationally accredited bilingual childcare center in Stoughton, where Wooldridge noticed the school's teachers spending a lot of time on documenting student progress during school and after school hours.

Wooldridge and her husband came up with their solution together, building on nearly 20 years of combined childcare experience.
"We could not find a program for my own school, so we decided to build our own product," said Wooldridge. "One of the founders saw an Alexa commercial on TV and that was the company's "Ah-ha" moment."
GrowthChart can document how each child spends his or her day and communicate that with the parents. It is a form of software used on the Google Home platform that translates the voice message onto the website where the information is logged.
"We are just using the Google platform right now so once you say, 'Hey Google', it will ask you what you would like to do, and you respond with the child's name, the category and what the event was. Essentially you would say something like 'Dylan diaper wet'. It will log and timestamp it so that it is done at that exact moment," Wooldridge said.
Research suggests that documented plans, records of children's assessments and evaluations can be effective ways to support and extend children's thinking, learning and development.
Teachers take a lot of work home in the childcare industry. Typically, they spend eight to nine hours per day with the children and even with these long hours, teachers have to do all of the documentation on their own time, according to Wooldridge. "We want to alleviate some of that pressure. We want to solve the time management component," she said.
Time management difficulties are present in all types of child care facilities regardless of size.
"In-home providers are some of our biggest clients and also preschools and childcare centers," she said.
"We priced GrowthChart a little bit lower than what our competitors are at," said Wooldridge. "We want it to be affordable. …So we have priced our monthly subscription at $2 per child per month." A facility with eight children would cost the child care providers $16 per month, for example.
With plans to expand in the future, only a small number of customers can attest to the GrowthChart software.
"Right now, we have 22 paying customers and depending on how we're growing we'd like to be around 100 to 150," she said. With the help of investors, the company will be able to expand and hire more people to fulfill the company's needs.
Currently, GrowthChart is seeking $500,000 to provide 18 months' runway to increase marketing, cover operating expenses and build a team.
"GrowthChart is currently operated by four founders with other full-time jobs plus four night and weekend employees. The primary use of seed money will be to build the team and bring the following individuals on full-time: CEO, CTO, CSO, sales associate and two additional full-time programmers towards the end of the year," said Wooldridge.
Down the line, GrowthChart's main goal is to become the first electronic education record.
"We want something that carries from the time they are born with all of that information on how they are developing and how it will translate in their current age into adulthood," said Wooldridge. "We want this to be something that can show the trajectory of that growth of that child into adulthood."
GrowthChart will present as part of the "Diligent Dozen" during the 2019 Wisconsin Governor's Business Plan Contest, part of this week's Wisconsin Entrepreneurs' Conference in Milwaukee.

See more on the upcoming event: http://wisconsintechnologycouncil.com/entrepreneurs-conference/
— By Tori Carter-Story
Carter-Story is a student in the UW-Madison Department of Life Sciences Communication.