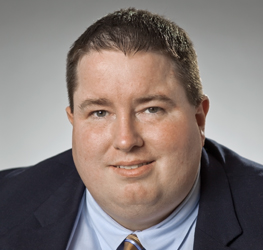 Lobbyists with the law firm Foley & Lardner have been working to drive interest in the Yahara Clean Compact, continuing a lake cleanup effort started more than a decade ago.

The work is being done on behalf of the Clean Lakes Alliance, a Madison-based group launched by business leaders, environmental advocates and homeowners. For more than eight years Foley & Lardner has been providing free office space as well as pro bono lobbying and legal services to the nonprofit.

"We've spent a lot of time in the past year meeting with officials to get buy-in, to get them to sign off on it," said Jason Childress, the firm's director of public affairs. "We're acting as a liaison between government agencies and making sure everyone is on the same page to work together to clean up the lakes."

In a recent interview, Childress said the compact has been "the primary focus" of the firm's recent lobbying activity. This plan to reduce phosphorus was spearheaded by leaders from Lands' End and Spectrum Brands in 2008 and participating groups outlined 70 recommendations in a report two years later.

The Clean Lakes Alliance brought stakeholders back together in 2012 and hired an engineering firm to identify the top 14 "cost-effective" recommendations that could reach a goal of 50 percent phosphorus reduction in the Yahara Lakes system.

According to Childress, the UW-Madison Center for Limnology projects that achieving the phosphorus reduction goal could double the number of summer days where Dane County's lakes are algae-free. In recent years, toxic algae blooms have reduced the window for swimming and other lake activities.

"They want to reverse that trend and make the lakes swimmable and more of an economic engine," he said.

Childress noted the CLA tries to "make the business case" for clean-up efforts and recommendations, noting that's a positive aspect of having business community buy-in. Madison Gas & Electric has been involved with the effort as well as local farmers and other companies.

As part of the relationship between Foley & Lardner and the CLA, the firm's office managing partner, Paul Wrycha, holds a position on the alliance's board. Childress and two of his colleagues provide lobbying services at no cost, meeting with leaders of state and local government. That's in addition to the free legal counsel and office space near Lake Mendota in Madison.

Foley & Lardner reviews new state rules and regulations with CLA staff, helping them understand potential impacts on water quality or related regulations.

Childress explained that rather than using government and philanthropic funds to cover the costs for these services, the CLA is free to funnel more dollars directly into efforts to clean up the lakes.

"It's a lot of money they save by not having to pay for those services," he said.

In conversations with lawmakers, county officials and other groups, Childress and his colleagues have to balance "what we're doing for the here and now, and what we're doing to move the needle over the next 20 years."

He said politicians often want to see tangible progress, but noted phosphorus pollution won't be solved quickly and easily.

"It's a lot of effort to help politicians and organizations find that common ground between the tangible right now, and what's going to help in the long term," he said.

Organizers with CLA say the effort is making progress toward the phosphorus removal goal. As one highlight, phosphorus concentrations in Lake Mendota have fallen significantly since the highest concentration years, around 1993 to 2009. The group releases a progress report every year in May.

On Jan. 9, Childress will be sworn in as the new president of the Association of Wisconsin Lobbyists. He sees himself as a translator between business and government, helping each to understand how the other sees the world.

"This is the kind of work I really enjoy as a lobbyist because it involves being the connective tissue between the business community, non-governmental organizations and elected officials to try to get important things done," he said.

See more on the Yahara Clean Compact: http://www.cleanlakesalliance.org/yahara-clean/
–Alex Moe
WisBusiness.com