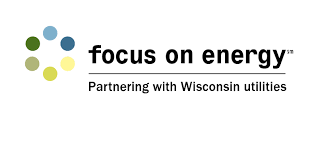 A new federal study finds Wisconsin's Focus on Energy program is the most cost-effective energy efficiency program in the country.

The study was conducted by the Lawrence Berkeley National Laboratory, and information from that analysis was included in the latest review of these programs from Cadmus, a third-party evaluator.

The Berkeley study broadly looked at energy efficiency programs funded by utility customers that were started between 2009 and 2015. After comparing programs in 41 states, the study determined the cost of saved electricity for Wisconsin's Focus on Energy program is 1 cent per kilowatt-hour saved — the highest rate of energy savings per dollars spent for all programs included in the study.

Focus on Energy provides monetary incentives to Wisconsin residents and businesses for energy efficiency and renewable energy projects, on behalf of 107 electric and natural gas utilities. It's funded by the state's investor-owned energy utilities and participating municipal utilities and electric cooperatives. The state Public Service Commission oversees the program.

"We knew we had a cost-effective program, but it's nice to know we are leading the other states," said Focus on Energy Program Director Erinn Monroe-Nye.

The ranking from the Berkeley study was noted in a separate report from Cadmus, which also included a look at Focus on Energy program data from between 2015 and 2018.

The Cadmus report showed that small business participation in the program increased 46 percent in those three years, while rural residential participation increased 29 percent.

Over the same period, savings from heating and cooling technologies nearly tripled, and accounted for more than 28 million tons of avoided carbon dioxide emissions. According to a release from Focus on Energy, that's equal to taking six million cars off the road for a year.

Based on projects done in 2018, the Cadmus report finds the program delivers $5 in benefits for every $1 invested. And electricity savings from that one year equaled more than $90 million.

It also finds participant satisfaction with the program has increased, reaching 9.1 out of 10. Participation has increased in 13 of the program's 16 core programs, with 28,885 residential participants and 6,135 nonresidential participants.

See a previous story on the program: http://www.wisbusiness.com/2018/focus-on-energy-creates-lasting-economic-benefit-in-two-year-period/