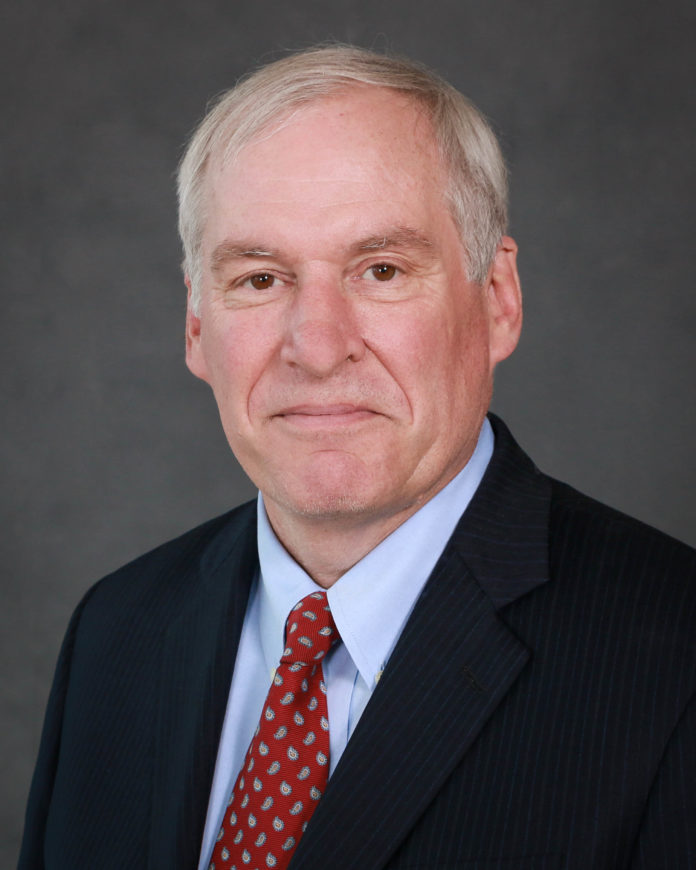 MADISON — The president and CEO at the Federal Reserve Bank of Boston suggested the Fed shouldn't drop short-term interest rates again any time soon.
Eric Rosengren spoke at the American Economic Challenges Symposium in Madison on Friday, reassuring people the American economy is firmly where it should be when compared to projections from late 2018 and early 2019. The Fed's economic numbers show consumption rates are relatively stable, the rate of inflation is at the desired level, and unemployment is actually below projections of full employment.
"Overall that's a pretty good outcome; were not far from where we want to be," he said.
Rosengren (pictured here) said he wasn't in favor of dropping the short-term interest rate any lower until the economy makes a significant downturn, instead arguing the Fed needs to be patient and evaluate data that the next two quarters will bring. However Rosengren did acknowledge that if the economy were to go into recession he would be in favor of lowering rates to zero, but that would be the worst-case scenario.
The Fed is set to meet on Oct. 29-30. In mid-September, the Fed cut interest rates by 0.25 percent.
He also said the ongoing trade war with China hasn't hurt the economy as much as it may seem on the surface, pointing to Fed projections of the economy six months ago that nearly mirror current economic figures.
"Despite all the bad headlines, whether the trade war or the recent Turkish attacks, we didn't actually forecast a growth rate six months ago that's too different than from we're seeing now."
Jan Hatzius, chief economist for Goldman Sachs, agreed with Rosengren, saying he also doesn't expect the economy to go into a recession. However, Hatzius expects the Fed to cut rates one more time before the end of the year to compensate for the risk of recession.
"We aren't seeing many of the typical imbalances that predict a recession, despite the inverted yield curve we saw briefly this summer," he said.
Economic data from Goldman Sachs shows households in America are still holding a surplus of money at the end of each month, while businesses aren't spending money at a breakneck speed that often spells an upcoming economic downturn. Hatzius said things would change if the trade war with China escalates much further, but that it seems unlikely to happen.
"We expect the escalation to be in its late stages, due in part because of the run-up to the election. President Trump will want to keep the economy strong to win the election," Hatzius said.
— By Nathan Denzin
For WisBusiness.com