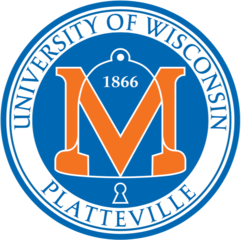 As uncertain trade negotiations play out at the national level, farmers in Wisconsin are just trying to make it through a tough year.

"There's a lot of uncertainty this year," said Paul Mitchell, director of the Renk Agribusiness Institute. He joined a panel of experts Thursday at UW-Platteville for a discussion on the struggles facing farmers in the state.

This year's wet spring led to many acres of farmland going unplanted, and raised questions about how much could be harvested. Mitchell said most of the state's crops have been about two weeks behind schedule all summer, and the prolonged wet conditions have prompted concerns about the quality of this year's crops.

Issues like these are causing rapid fluctuations in the price of corn and other agricultural products, panelists said. But Charles Irish, the emeritus Volkman-Bascom professor of Law and former director of the East Asian Legal Studies Center, said "don't bet on" President Trump's recent claim that he's struck a deal with China for up to $50 billion in U.S. agricultural exports.

"The problem is, the Chinese haven't confirmed that they have agreed to $50 billion… They haven't mentioned a number," Irish said, adding that exports figure would be "higher than ever."

Irish said U.S. ag exports to China were near $29 billion around six years ago, and have held under $10 billion for the past year or so. He says a number of reasons are behind this larger trend, with the trade war only being one of them.

For one, the African Swine Flu has caused a slowdown in Chinese consumption of pork products that won't be fixed with a trade agreement. And as U.S. share of Chinese ag markets has slipped away, Irish says Brazil and Argentina have stepped in to fill the demand.

On top of that, President Trump is reportedly still planning to impose an additional 15 percent tariffs on more than $150 billion in Chinese goods in mid-December.

"He hasn't agreed to not impose the tariffs," Irish said. "So the Chinese are saying… we've got a way to go before we are really committed to making significant agricultural purchases."

Mitchell said this year has been defined by uncertainty in both the weather and national policy.

"There's a lot of stress out there," he said. "I think a lot of farmers would love to get this year over with. This has been a bad year."
–By Alex Moe
WisBusiness.com