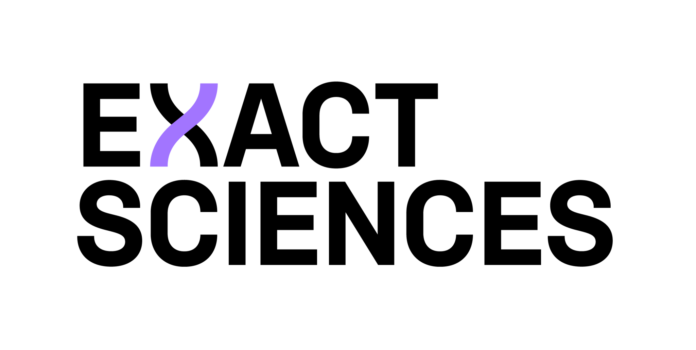 Exact Sciences is highlighting new study results demonstrating the Oncotype DX test's ability to identify breast cancer patients who can benefit more from certain treatments.

The Madison diagnostics company added the Oncotype DX test to its portfolio when it acquired Genomics Health in a $2.8 billion acquisition deal that's expected to close by year's end. The Oncotype DX portfolio includes tests for breast, colon and prostate cancer, which rely on genetic analysis of tumors to guide treatment.

A release shows the Oncotype DX Breast Recurrence Score has previously been shown to predict the likelihood that chemotherapy will help patients with breast cancer, as well as determining the chances of recurrence. Those findings came from the TAILORx study, touted as the largest clinical trial for breast cancer treatment in history.

According to Joseph Sparano, who headed the study effort, results have been "incorporated in major clinical practice guidelines and (are) used to guide patient care around the world."

Based on numbers in the U.S. National Cancer Database from over 4,700 women age 40 or younger, the Oncotype DX "Recurrence Score" results were consistent with previous findings. Higher score results were associated with worse survival rates over a five-year period.

Exact Sciences is also highlighting program numbers from the National Cancer Institute, showing the Recurrence Score results corresponded to breast cancer mortality. In a study of more than 2,500 patients, young patients with lower recurrence scores had breast cancer-specific mortality of less than 2 percent, demonstrating the test's ability to predict patient outcomes.

According to the company, the Oncotype DX test can identify patients who can be treated with hormone treatments alone, reducing the need for chemotherapy, which can have serious side effects.

Meanwhile, recently published data from a 10-year study using the recurrence score results to guide treatment also reinforced the test's capability. These findings showed that patients with lower recurrence scores — who were mostly treated only with hormonal therapy — had "excellent outcomes" at 10 years with low rates of cancer recurrence in other parts of the body.

That analysis of more than 1,300 patients came from researchers working with Clalit Health Services, Israel's largest health services organization.

"The additional insight from the new analyses in young patients is consistent with, and further supports, the value of the Recurrence Score result in younger women," said Steven Shak, chief medical officer for Exact Sciences.

See a recent story on Exact Sciences: http://www.wisbusiness.com/2019/exact-science-liver-cancer-test-granted-breakthrough-device-designation/