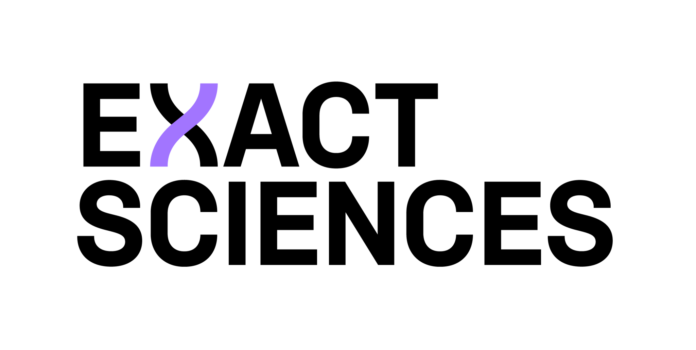 A new test for liver cancer being developed by Madison-based Exact Sciences has been granted "breakthrough device" designation by the FDA, promising an easier pathway to market.

The new test detects hepatocellular carcinoma, the most common form of liver cancer. It relies on six blood-based biomarkers. Company Chairman and CEO Kevin Conroy says recently published study results show an improvement over other diagnostic tests.

A release from the company shows more than 42,000 Americans and 780,000 people around the world are diagnosed with liver cancer each year, with HCC accounting for about 90 percent of cases.

"There is a significant, worldwide unmet need for a blood-based, early detection diagnostic test for liver cancer in persons with elevated risk for the disease," said Dr. Naga Chalasani, associate dean for clinical research at the Indiana University School of Medicine. He was the lead author of the study conducted in partnership with Exact Sciences.

The study found the test has 80 percent sensitivity to the liver cancer, and 71 percent sensitivity for earlier cases. For comparison, the alpha-fetoprotein test — used to detect birth defects as well as various cancers — had 45 percent sensitivity under the same conditions.

The liver cancer test is still being developed, and Exact Sciences has announced the new test will hit the market in the second half of 2020. The release shows the company plans to gather performance data to support adoption of the test and inclusion into health guidelines.

The HCC test would complement the company's Cologuard colon cancer test and the Oncotype DX test, which was acquired after recently merging with Genomic Sciences.

According to a release, health guidelines recommend at-risk patients undergo testing every six months with ultrasound "with or without the AFP blood test." By combining ultrasound and AFP testing, specificity can be increased to 63 percent. But even for earlier forms of the disease, the new test in development would provide greater sensitivity.

According to study authors, nearly half of Medicare patients tested for the common liver cancer receive the AFP test alone. They say survival rates over a three-year period "nearly double" for patients who get tested regularly. Still, just one-third of patients adhere to current guidelines, the release shows. It also shows that HCC rates have more than tripled since 1980.

"A growing number of patients around the world are considered high risk for developing HCC," Conroy said in a release. "A more sensitive and convenient blood-based test could help catch the disease earlier, which may lead to better outcomes."

Findings from the latest study were presented by Chalasani over the weekend at the annual meeting of the American Association for the Study of Liver Diseases in Boston.